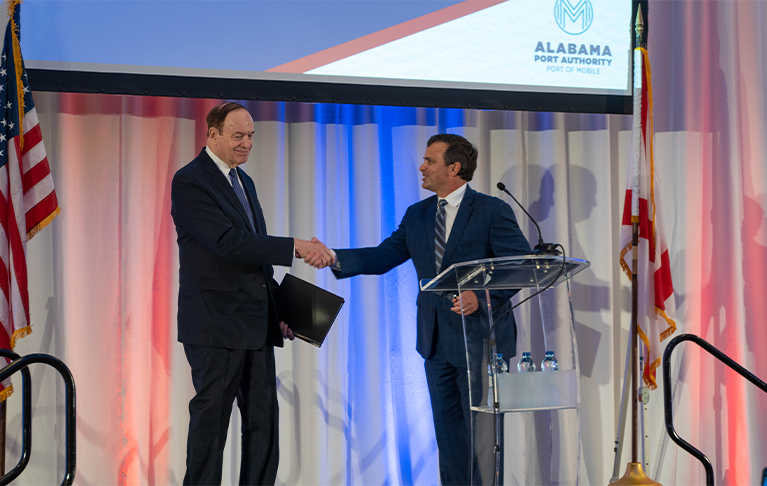 Community & Government Affairs
The Mobile Chamber works to better the coastal area by advocating for business through:
Monitoring and evaluating local, state, and federal legislation
Supporting or opposing actions that could impact the business community
Building and maintaining healthy relationships with elected officials by communicating business priorities and encouraging the government to be more responsive
Surveying our membership annually to find issues of concern to shape and mold our legislative and community agenda
Litter-Free Leader Award
Is your business or company doing what it takes to stop litter? Do you have extra trash cans, clean your parking lot, promote litter-free to your customers/patrons, and engage in community-wide litter efforts? Are you worthy of the title – Litter-Free Leader?
This awards program will honor those businesses leading by example for putting a stop to litter. Applications will be submitted to the Mobile Chamber with a plan to announce a quarterly winner. On January 11, 2023, at the annual State of the City and County event hosted by the Mobile Chamber, the inaugural Litter-Free Leader of the Year will be announced.
Leaders Exchange
Since 1987, the Mobile Chamber has hosted Leaders Exchange and traveled across the country to participate in conversations covering topics such as economic and community development, parks and recreation, tourism, K-12 and higher education, and more.