Shaster Langham Executive Profile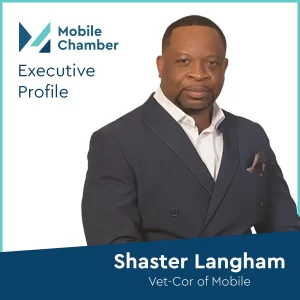 Shaster Langham
Vet-Cor of Mobile
General Manager / Owner
 Hometown:  Mobile, Al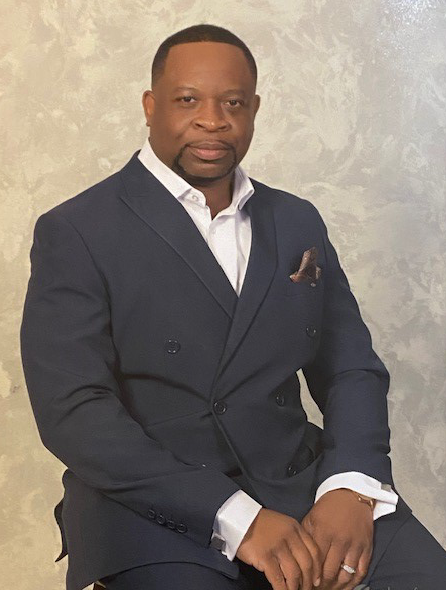 Who/what inspires you: God and Family – The ability to provide a better life for me and my family while encouraging others through Modeling Leadership.
Professional accomplishments:   Managed projects in excess of Two hundred fifty Million Dollars. Recognized for Leading the best Mechanical Integrity Quality Assurance program for two Fortune 500 Corporations. One of Two people to establish the Quality Assurance Program for the construction of a Seven Billion Dollar Steel facility Six Sigma Green Belt Certification and numerous other certifications. 
 Previous Experience: More than twenty-four years of engineering experience in various roles such as Aerospace, Civil, Steel, and Chemical Manufacturing, focused in the area of QA/QC, Mechanical Integrity, and Reliability Engineering.
 Hidden talent: I can play the Drums
 What word would you use to describe yourself? Relentless
What is one of your long-term professional goals? To build a Corporation that will provide good-paying jobs with stability and a Great work environment.
 Aside from necessities, what one thing you could not go a day without? Cell Phone
 What slang or trend makes you feel old? Tik Tok
 Your first car was: Toyota Celica
 The last book you read: Emyth
 Outside of work, what do you do to relax? I like working out and spending time with my wife and family.
 What talent would you most like to have? Be able to play the Piano
 What do you consider your greatest achievement? (other than family) Being a Christian
 What quality do you most like in people? Empathy and Authenticity
 Brief company description: VetCor is an emergency restoration services company that handles water and mold damage for residential and commercial customers. They are an Institute of Inspection, Cleaning and Restoration (IICRC) certified firm. VetCor offers services across the United States and prides itself on deploying technicians that provide exceptionally great service to customers in their time of need. 
About the Mobile Chamber
The Mobile Chamber is a private business organization with more than 1,700 members and the economic developer for the City of Mobile and Mobile County. The Mobile Chamber's focus is to provide members with networking, marketing and professional development opportunities, expand jobs in the area, develop the local workforce, advocate legislative priorities and offer resources to help small businesses grow. Additional information is on the Chamber's website, Facebook, Instagram, LinkedIn, Twitter and YouTube.