Small Business of the Month: Karen's Kleaning Services, LLC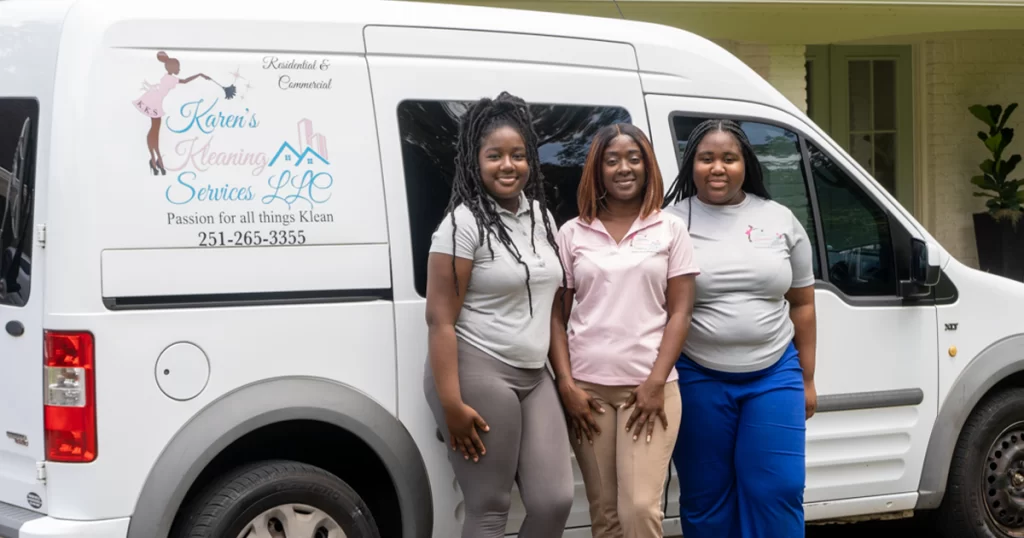 Congratulations to the Mobile Chamber June/July Small Business of the Month: Karen's Kleaning Services, LLC!
The local cleaning company has been serving the Gulf Coast area for over two years and they have over 10 years of cleaning experience. Karen's Kleaning Services was founded in 2020 and in a little over two years this company has accumulated a following of loyal clients.
The cleaning services offered includes:
Residential
Deep Clean
Events
Commercial
One customer said, "I have been using Karen's Kleaning Services since I moved back to Mobile a couple years ago. I love her attention to detail and thoroughness when cleaning a house. She treats my house like it's her own. I've always been super happy with the result and cannot imagine using anyone else."
Owner, Karen Jenkins, said, "Our focus is on cleanliness, sanitation, dust and odor removal. We have a passion to see all things clean and a heart to help others. We pride ourselves on providing a clean and healthy living environment or workspace. We are hardworking and eager to grow and serve more client on the gulf coast. We think this award will help with our growth as a company."
Karen's Kleaning Services joined the Mobile Chamber two years ago and benefited from taking part in programs the Chamber offers, such as the Growth Alliance Task Force.
Karen elaborated, "The chamber has helped our company with business development, networking, as well as gaining clientele. Also, we have gained more knowledge at meetings to help elevate our company to the next level."
To learn more about Karen's Kleaning Services, LLC and book their services visit karenskleaningservices.com.
About the Mobile Chamber
The Mobile Chamber is a private business organization with more than 1,700 members and the economic developer for the City of Mobile and Mobile County. The Mobile Chamber's focus is to provide members with networking, marketing and professional development opportunities, expand jobs in the area, develop the local workforce, advocate legislative priorities and offer resources to help small businesses grow. Additional information is on the Chamber's website, Facebook, Instagram, LinkedIn, Twitter and YouTube.