Small Business of the Month: Poplar Home Waterproofing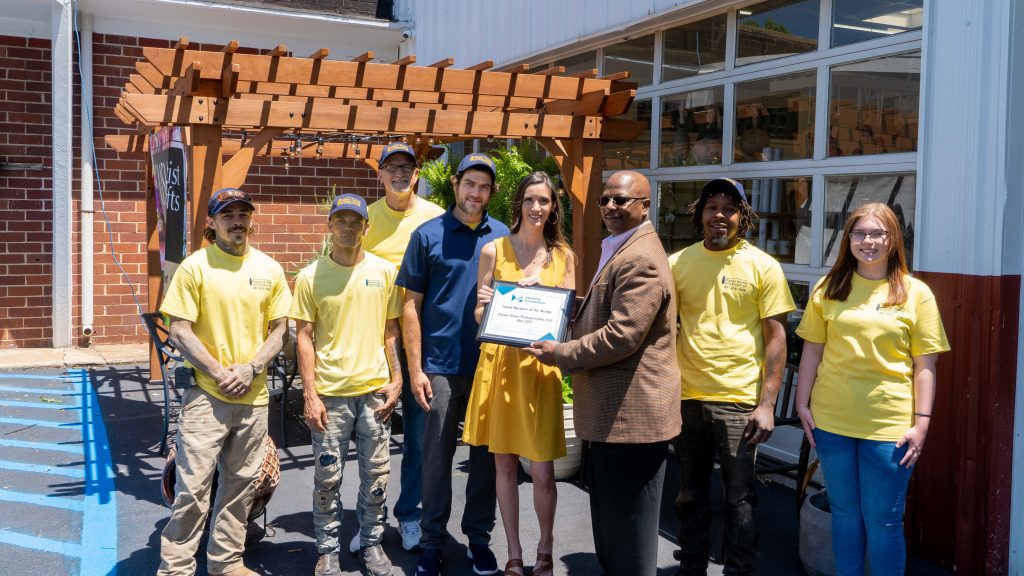 Congratulations to the Mobile Chamber's May Small Business of the Month: Poplar Home Waterproofing!
"When Mother Nature makes it rain, Poplar Home will make it drain"
The owners of Poplar Home Waterproofing, Amanda and William Edwards, moved to Mobile suddenly to be near a sick parent. The husband-and-wife duo jumped in feet first to start a business here in Mobile.
Initially beginning with minimal support, this company has engrained itself little by little into the Mobile area communities by attending and sponsoring charitable events, local events and festivals and getting involved however asked.
In the little over three years since its beginning, Poplar Home's revenue has almost doubled annually.
This company prides itself on providing full-service solution for their clients' homes' foundation, structural, and waterproofing needs. Their goal is to provide the best solution for the client's home without over selling, but still meeting the needs of the home and its owner.
Their favorite projects to work involve drainage and waterproofing. Amanda said, "he's [William] amazing at analyzing a drainage issue and figuring out the best solution to move forward with in order to help the client."
The company's skills do not end at waterproofing and draining. Their business has expanded to home repair, framing, and more.
Poplar Home Waterproofing specializes in:
This small business has made the most of being a member of the chamber by attending chamber-hosted lunch and learns, business after hours events. and community forums at every opportunity possible.
Amanda Edwards said, "The Chamber has opened doors for Poplar to take advantage of local resources to better grow our business. T.H.R.I.V.E was learned about through the Chamber, and participating in that program at the Chamber Office has allowed our President to get to know more members and more of the staff at the Mobile Chamber."
Poplar Home Waterproofing is currently involved in the RAMP program and their president is a student of the T.H.R.I.V.E. Emerging Leaders program.
Poplar Home Waterproofing is dedicated to the betterment of the local Mobile community. Some ways Poplar team gives back is by providing donations to area schools each school year and "adopting" children during the Christmas season to purchase gifts for that would not have a Christmas otherwise.
About the Mobile Chamber
The Mobile Chamber is a private business organization with more than 1,700 members and the economic developer for the City of Mobile and Mobile County. The Mobile Chamber's focus is to provide members with networking, marketing and professional development opportunities, expand jobs in the area, develop the local workforce, advocate legislative priorities and offer resources to help small businesses grow. Additional information is on the Chamber's website, Facebook, Instagram, LinkedIn, Twitter and YouTube.