Hummingbird Ideas Named Mobile Chamber's March Small Business of the Month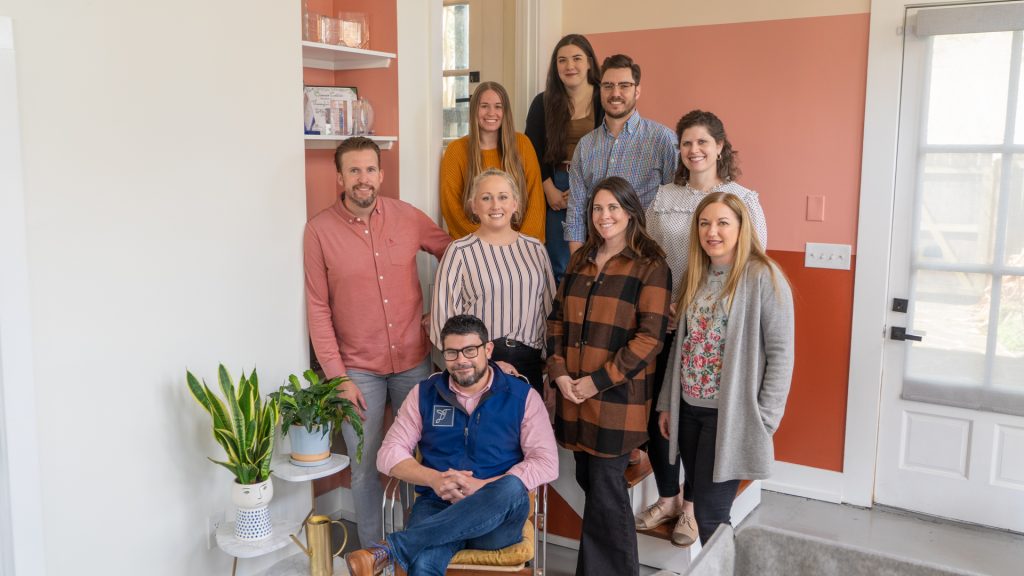 Established in 2004, Hummingbird Ideas is a proudly local full-service advertising agency currently nestled in the heart of Mobile. They are the Mobile Chamber's March Small Business of the Month.
In 2020, they renovated a space on Dauphin Street and made the move to downtown Mobile "to be in the middle of the action, energy and creativity [the downtown area] provides," said Whitney Christopher, Director of Accounts. "Our team is deeply rooted in our city and love seeing its progress."
The Hummingbird team is proud to be a group of passionate personable people.  Christopher described what makes the relationship between themselves and their clients so special, "We strive to become true partners with our clients, not just a vendor of creative services. To say we love what we do and are passionate about creating exceptional work for our clients is an understatement.  We prefer conversations over presentations."
Their services include:
Strategy & media
Planning
Branding, design & concepting
Advertising
Web design & development
Videography & photography
Hummingbird Ideas has been a loyal member of the Mobile Chamber since 2008, a Board of Advisors member and was a vital part of the recent rebrand of the Mobile Chamber. This partnership resulted in an overwhelmingly positive reaction, both externally and internally, to the redesigned logo, website and the new overall Mobile Chamber brand.
Their work with the Mobile Chamber has not stopped at the full rebrand. They teamed up with the Chamber to create branding and websites for  Young Professionals of Mobile (YP of MOB) and More to Mobile.
Critical deliverables and pieces have been made by Hummingbird Ideas for economic development projects and programs including a new economic development website coming soon.
What's the big takeaway? Hummingbird Ideas has a passion for improving life in Mobile. "In a way, we feel we are contributing to its growth by helping local businesses with their marketing and advertising efforts. If we help clients grow their businesses, we are also helping the Mobile market," said Christopher.
Some notable efforts they have worked on in the past that support the local business community include the Downtown Mobile Alliance annual report and the Flight Works Alabama campaign.
Want to work with Hummingbird Ideas on your next project? Click here to get in touch.
About the Mobile Chamber
The Mobile Chamber is a private business organization with more than 1,700 members and the economic developer for the City of Mobile and Mobile County. The Mobile Chamber's focus is to provide members with networking, marketing and professional development opportunities, expand jobs in the area, develop the local workforce, advocate legislative priorities and offer resources to help small businesses grow. Additional information is on the Chamber's website, Facebook, Instagram, LinkedIn, Twitter and YouTube.