Page & Jones, a Global Logistics Services Leader, for 130 Years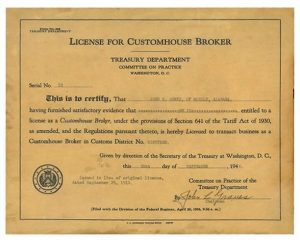 Since 1892, Page & Jones has been a staple in the global transportation industry. Founded by Arthur Page and John Jones, the company originally provided import and export forwarding and agency services. Today, the company still offers these services but more, including duty drawback, project cargo, cargo insurance and bonds, transportation consulting and trade compliance consulting.
"Our advantage in the international shipping industry is our longevity and reputation," said Mike Lee, president and CEO of Page & Jones since 1994. "We've had customers for more than 30 years and contacts all over the world to help out client's needs."
Keeping with the changing world has been a challenge but one that Page & Jones has continued to change with.
In the 1920s, Page & Jones operated its own vessels to help transportation and one of those vessels was captained by John B. Waterman, who built one of the largest U.S. steamship companies, Waterman Steamship, before the start of World War II. The company operated its own vessels for the War Shipping Administration during WWI. Founder John Jones held Customs Brokers License No. 10, issued in 1910, among the first group ever issued under the law.
In the 1970s, containers were being used and trade and shipping channels changed direction to more east and west. Page & Jones opened new locations along the east coast to keep up with client demands, and currently operating nine branch offices throughout six states.
Today, Lee says technology has changed shipping procedures by adding a new level of sophistication and detail in the ability to track and trace shipments all over the world.
Lee says another change has been ports themselves and their infrastructure has expanded to handle larger and larger ships.
"We were amazing when we saw the first ship come to the port able to carry 3,000 containers," says Lee. "Today, there are ships the size of cities that can carry 21,000 containers."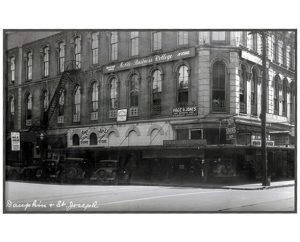 Over the years, Lee says the variety of products they help customers ship has changed from automobiles, coal and steel. Nowadays, they handle a number of products even The University of Alabama elephant statue now gracing the campus and welcoming visitors to Bryant-Denny Stadium.
In 130 years in the international shipping community, Page & Jones has witnessed incredible changes and innovations in the transportation industry. The company has adapted to the changing demands of the logistics world to provide superior service its customers have come to expect
About the Mobile Chamber
The Mobile Chamber is a private business organization with more than 1,700 members and the economic developer for the City of Mobile and Mobile County. The Mobile Chamber's focus is to provide members with networking, marketing and professional development opportunities, expand jobs in the area, develop the local workforce, advocate legislative priorities and offer resources to help small businesses grow. Additional information is on the Chamber's website, Facebook, Instagram, LinkedIn, Twitter and YouTube.