Mobile Chamber to Launch New Brand & Website to Attract Talent to the Mobile Area Workforce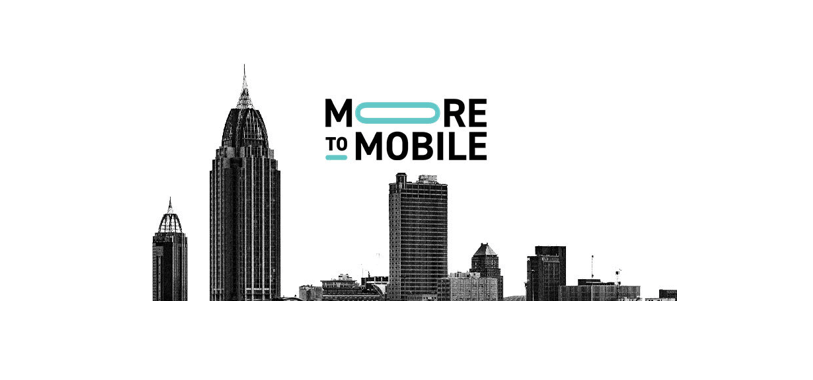 The Mobile Chamber has launched a new brand and website to attract new talent to the Mobile area workforce.
The More to Mobile brand and website is the start of a much larger marketing campaign to attract growth and fill job opportunities in the Mobile area by showcasing the benefits of living, working and playing in the Mobile area.
The website, www.moretomobileal.com features information about where to live, where to find a job, how to plug in and grow professionally and ways to explore the community.
"With this new resource, we're looking to create a movement throughout the community that communicates what makes Mobile so different and why someone should choose to move here over anywhere else," said Mobile Chamber President & CEO Bradley Byrne.
Hummingbird Ideas was chosen to help the Mobile Chamber create the new brand and website.
The new talent attraction brand and website was unveiled Monday night during a joint reception with the Chamber's Board of Directors, Board of Advisors and Young Professionals.
"Our Chamber members have said workforce is their No. 1 concern and we're listening," said Byrne. "It's our goal to bring Mobile's seasoned business leaders together with young professionals so that our young people can not only learn from their experience, but our business leaders can gain insight into what it's going to take to attract and retain new talent in the workforce."
The reception also featured a panel of young professionals from various backgrounds and industries to discuss why they now call Mobile home.
About the Mobile Chamber
The Mobile Chamber is a private business organization with more than 1,700 members and the economic developer for the City of Mobile and Mobile County. The Mobile Chamber's focus is to provide members with networking, marketing and professional development opportunities, expand jobs in the area, develop the local workforce, advocate legislative priorities and offer resources to help small businesses grow. Additional information is on the Chamber's website, Facebook, Instagram, LinkedIn, Twitter and YouTube.