Continental Aerospace Technologies Investing in Future Research and Development
Business View – October 2022 / Business News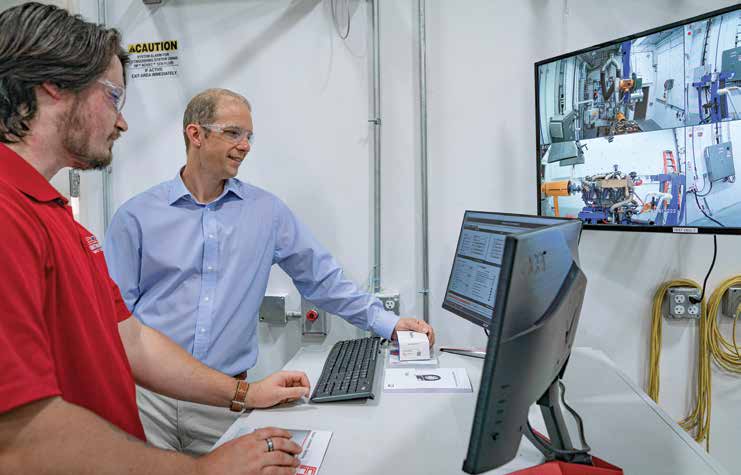 Continental, a subsidiary of Continental Aerospace Technologies Holding Limited, pledged to invest more funding in 2023 to accelerate product research and development. As a result, the global organization promised to increase its research and development investment commitment by 250 percent compared to previous years. This future funding launches Continental's renewed commitment to fulfilling the company's vision.
"While Continental has made great progress in recent years to continuously innovate our piston engines and engine components, we are ready to accelerate the R&D dedicated to future technological advances in our industry," said Karen Hong, CEO and president of Continental. "By investing the time and resources now, we are also preparing for the future of general aviation, which could look vastly different from today."
Continental's investment plans are designed to focus on current AvGas and Jet-A piston engine applications, future engine designs and applications, and sustainable/alternative fuels.
"Of course, we cannot share any projects that our airframe partners have not publicly announced, but I assure you that our global engineering teams are dedicated to providing innovative powerplant options that exceed our customers' expectations," said Dr. David Dörner, vice president of global research and development.
Even though this renewed financial commitment is for 2023, Continental is already executing the accelerated multi-year R&D approach.
Click here to read the Business View – October 2022
Additional information is on the Mobile Area Chamber of Commerce's website at mobilechamber.com, on Facebook at @MobileChamber, Instagram at @mobile-area-chamber and Twitter at @MobileChamber.
About the Mobile Chamber
The Mobile Chamber is a private business organization with more than 1,700 members and the economic developer for the City of Mobile and Mobile County. The Mobile Chamber's focus is to provide members with networking, marketing and professional development opportunities, expand jobs in the area, develop the local workforce, advocate legislative priorities and offer resources to help small businesses grow. Additional information is on the Chamber's website, Facebook, Instagram, LinkedIn, Twitter and YouTube.