Around Town – October 2022
Business View – October 2022 / Around Town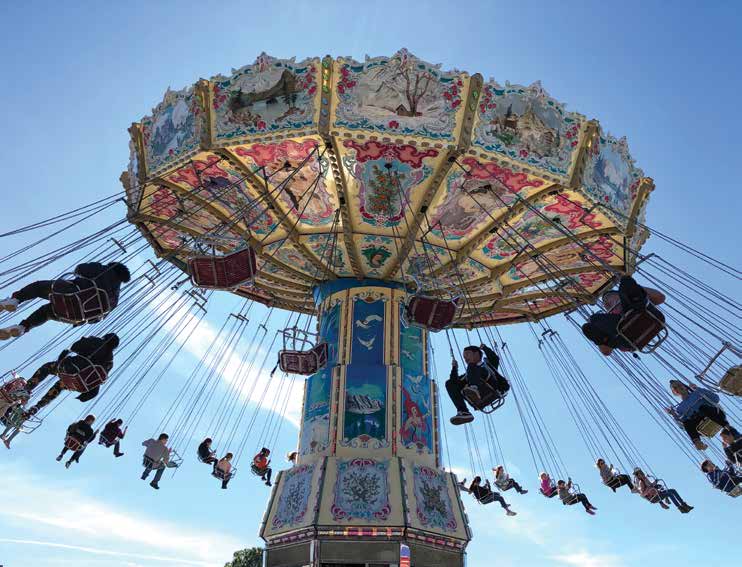 Note: These events are subject to change by the organizers. Check the websites listed below for more information and correct times and dates.
24th Annual Dauphin Street Beer Festival
Oct. 1 from 6 to 9 p.m. • Downtown Mobile
Local taverns and restaurants will welcome participants to sample craft beers and imports.
beerfestmobile.com
National Shrimp Festival
Oct. 6 to 9 from 10 a.m. to 10 p.m. (Thursday – Saturday) and 10 a.m. to 5 p.m. (Sunday) • Gulf Shores, Ala.
Four-day celebration of our favorite seafood with music, crafts and more.
myshrimpfest.com
E.O. Wilson Day in Mobile
Oct. 7 from 5 to 7:30 p.m.
Mobile Museum of Art, 4850 Museum Dr., Mobile
The event will include testimonials, films and exhibits, refreshments, fellowship and a keynote address from award-winning filmmaker Ben Raines.
Greek Fest
Oct. 13 to 16 from 10 a.m. to 7 p.m. • 50 S. Ann St., Mobile
Food, dancing, music and culture at the Annunciation Greek Orthodox Church.
greekfestmobile.org
PEP Reverse Trade Show
Oct. 20 from 1 to 4:30 p.m.
Fort Whiting, 1630 S. Broad St., Mobile
Get face-to-face with decision-makers and buyers from more than 45 major manufacturers, shipbuilders, health, construction, and engineering businesses and government agencies.
pepmobile.org/events/reverse-trade-show
Greater Gulf State Fair
Oct. 28 – Nov. 6 • The Grounds, 1035 Cody Rd N, Mobile
The largest midway on the Gulf Coast, the Fair will have a must-see entertainment line-up as well as entertainment, food and attractions.
greatergulfstatefair.com
Click here to read the Business View – October 2022
Additional information is on the Mobile Area Chamber of Commerce's website at mobilechamber.com, on Facebook at @MobileChamber, Instagram at @mobile-area-chamber and Twitter at @MobileChamber.
About the Mobile Chamber
The Mobile Chamber is a private business organization with more than 1,700 members and the economic developer for the City of Mobile and Mobile County. The Mobile Chamber's focus is to provide members with networking, marketing and professional development opportunities, expand jobs in the area, develop the local workforce, advocate legislative priorities and offer resources to help small businesses grow. Additional information is on the Chamber's website, Facebook, Instagram, LinkedIn, Twitter and YouTube.