Alabama School of Math and Science Marks 30th Anniversary
Business View – October 2022 / Member Spotlight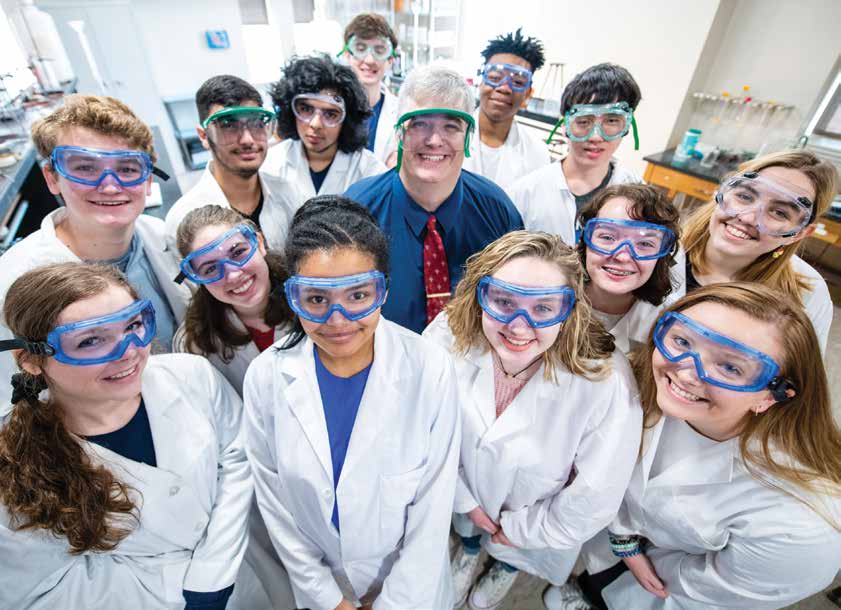 The Alabama School of Math and Science (ASMS) is not only celebrating 30 years of graduations, but also a new expansion of its facility in midtown Mobile.
The school announced it would soon start construction of a new science research center named after Alabama's prominent scientist and "the father of biodiversity," Dr. E.O. Wilson.
The facility is designed to enhance opportunities for ASMS students to conduct research and participate in cutting-edge learning experiences with upgraded classrooms, state-of-the-art laboratory equipment, innovative technology, research rooms and collaboration spaces.
"The Wilson Science Research Center is our continued commitment to transforming the landscape of education in Alabama and changing student outcomes forever," said ASMS President Dr. John Hoyle. "Because that is what our graduates will tell you: ASMS changed their lives forever."
Known as "Alabama's High School," ASMS was founded in 1989 as the state's first fully residential public high school for sophomores, juniors and seniors seeking advanced studies in math, science, computer science and the humanities.
Before STEM (science, technology, engineering and math) was even called STEM, ASMS delivered a world-class STEM education free of charge to students from all 67 counties in Alabama. Tuition, room and board are free, as the school is funded by the state.
"We are a line item in the state of Alabama's budget, and that gives us the freedom to make quick decisions academically for our students and what's best for our school," said Hoyle.
As an independent state agency, ASMS instructors teach college-level classes, students are recruited from every county in Alabama and the school hires university-level instructors to serve as faculty members.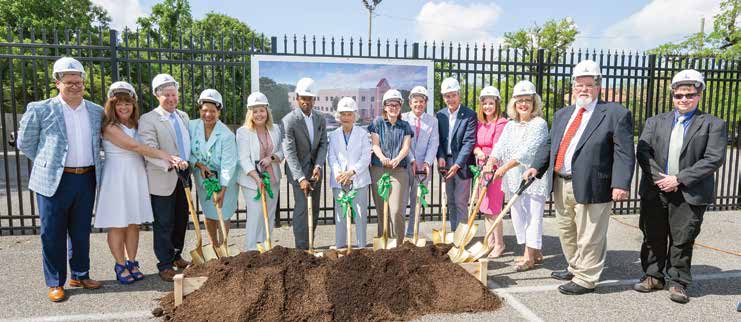 With this state status, ASMS sets itself apart through its accelerated curriculum, living-learning environment, leadership opportunities and research focus not available anywhere else in the state. In addition, ASMS has a history of improving students' educational outcomes through improved standardized test scores, grades, college admissions offers, scholarship packages and eventually job placement.
ASMS boasts an exceptional STEM curriculum that allows students to forge their own academic path and decide the number of classes they take. Faculty members help students design their own course schedules each term, and students may take such high-level electives as flight studies, astrophysics, number theory, organic chemistry, marine biology, inorganic chemistry, cybersecurity and much more.
"You don't have to be a genius to attend school at ASMS, but if you are a hard worker with a good attitude, ASMS might be right for you," said Hoyle.
Academics will always remain at the forefront for ASMS, but the school also focuses on instilling leadership and research skills.
"There are a lot of smart people, but nowadays, that's not enough," said Hoyle.
The school has expanded its offerings to include the Jo Bonner Leadership Academy, which teaches leadership development and experiential learning by giving students the opportunity to participate in group workshops, team-building exercises, skills training, breakout sessions and personal reflection.
The school's research fellows program allows ASMS students to conduct original research designed to foster and facilitate the research process with classmates they work with a faculty mentor. Students in the program publish their work, speak at symposiums, participate in poster presentations and even present at academic conferences.
"This extra teaching gives our students an advantage in today's workplace," said Hoyle. "Workplaces have now become team-centered. Companies like Apple and Google all work in teams. So an individual may be the brightest in their field, but they need to be able to work with others and also be leaders in their field."
The school partners with Alabama colleges and universities and hopes to expand its partnerships through local business and industries in Mobile. "We want people to know the STEM pipeline flows through ASMS, and students today can't learn fast enough to make up for the demand of our advanced workplaces," said Hoyle.
ASMS receives more than 400 applications from potential students, but it has fewer than 300 openings, making it a very competitive school. "We are the most diverse high school in Alabama, and we take a holistic approach to our application process through testing and interviews," said Hoyle. "We have an amazing administrative staff and faculty who work with the students on all levels to prepare them for college and beyond."
When asked why the school chose to name the new science center after E.O. Wilson, Hoyle said the school's founder, Ann Bedsole, took the idea to its board. "It's fitting to me with his being such a prominent scientist raised in Mobile, and I hope it is a good example that, just like him, you can affect the world from Mobile, Alabama."
Click here to read the Business View – October 2022
Additional information is on the Mobile Area Chamber of Commerce's website at mobilechamber.com, on Facebook at @MobileChamber, Instagram at @mobile-area-chamber and Twitter at @MobileChamber.
About the Mobile Chamber
The Mobile Chamber is a private business organization with more than 1,700 members and the economic developer for the City of Mobile and Mobile County. The Mobile Chamber's focus is to provide members with networking, marketing and professional development opportunities, expand jobs in the area, develop the local workforce, advocate legislative priorities and offer resources to help small businesses grow. Additional information is on the Chamber's website, Facebook, Instagram, LinkedIn, Twitter and YouTube.