THE ARTS SCENE IN DOWNTOWN MOBILE IS BOOMING!
Business View – September 2022 / Cover Story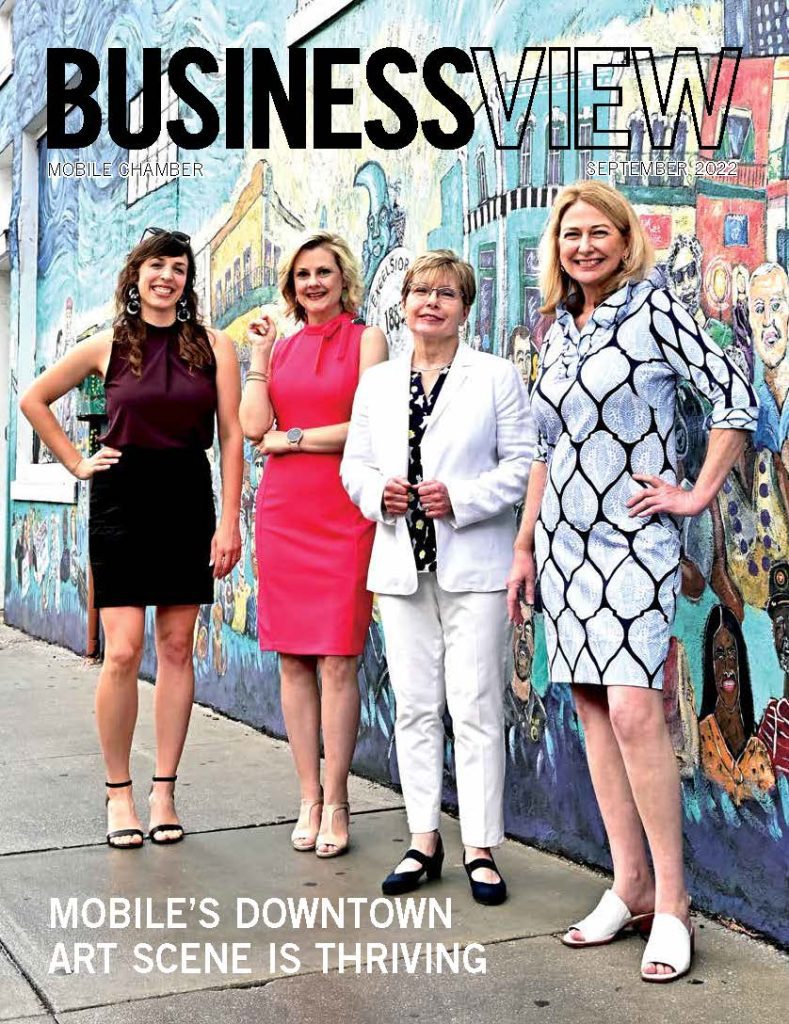 Downtown Mobile has truly come to life in recent years. Today, it's a thriving community of residential and commercial businesses; close-knit neighborhoods; lush parks; and numerous restaurants and attractions welcoming visitors to stop and enjoy the mix of architectural and cultural style that makes up Mobile.
The heart of the city also has art in an eclectic mix of galleries, vibrant public art on just about every street corner and performing arts organizations with talented performers to rival many larger cities. According to Visit Mobile, downtown Mobile offers guests a variety of entertainment at 16 event venues; an assortment of food to enjoy at its 59 restaurants; libations at 24 bars and lounges; opportunities for prayer at 14 places of worship; and self-care at seven spa/salons/fitness centers.
According to the Mobile Arts Council, the downtown area's greatest asset is its concentration of entertainment opportunities.
"From arts and cultural organizations to performance venues, restaurants, bars and beautiful parks, downtown Mobile is very pedestrian-friendly and offers much to do for all ages," said Lucy Gafford, executive director of the Mobile Arts Council.
Elizabeth Stevens, the executive director of the Downtown Mobile Alliance, sees downtown's greatest asset in much the same way, but from a different perspective. "Downtown Mobile's greatest asset is its 'Old World' street grid from Jacques Pailloux's 1711 plan that is largely preserved in the old French part of downtown," she said. "That area, is to this day, the busiest, most beloved part of the city. The streets are narrow, causing cars to drive slowly and pedestrians to feel comfortable. The buildings are close to one another, and the shopfronts (including eateries and cafes) are tucked together in a cozy way. All of this brings friends and strangers together for those accidental meetings that knit a community together."
The below links give you a closer look at some of the activities to be enjoyed in downtown Mobile. You'll also find information about the arts, attractions, restaurants and more.
So, what's there to do in downtown Mobile?
The answer is plenty.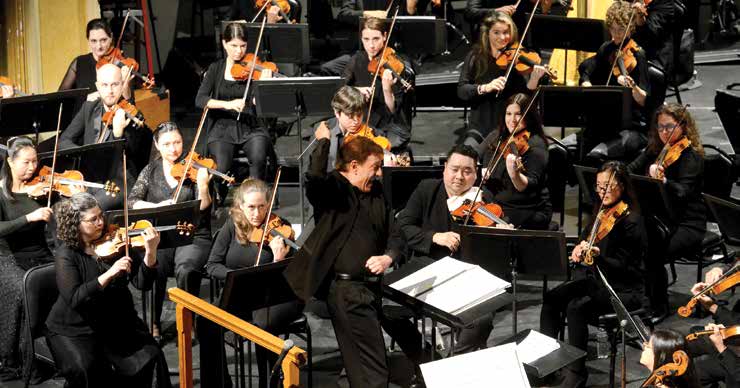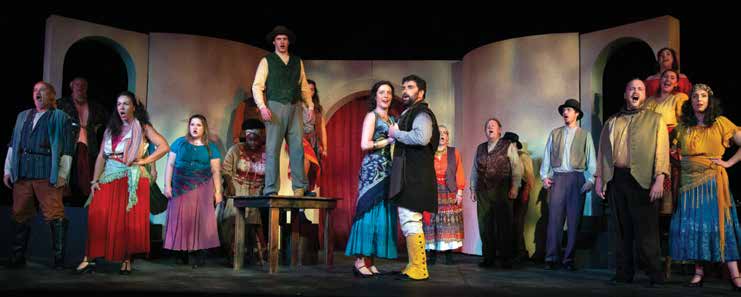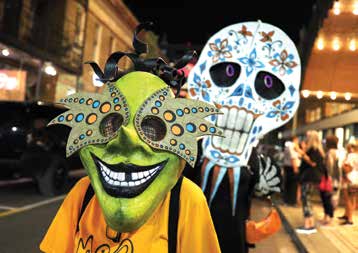 Click here to read the Business View – September 2022
 Additional information is on the Mobile Area Chamber of Commerce's website at mobilechamber.com, on Facebook at @MobileChamber, Instagram at @mobile-area-chamber and Twitter at @MobileChamber.
About the Mobile Chamber
The Mobile Chamber is a private business organization with more than 1,700 members and the economic developer for the City of Mobile and Mobile County. The Mobile Chamber's focus is to provide members with networking, marketing and professional development opportunities, expand jobs in the area, develop the local workforce, advocate legislative priorities and offer resources to help small businesses grow. Additional information is on the Chamber's website, Facebook, Instagram, LinkedIn, Twitter and YouTube.