Alabama Media Group is the Chamber's 2022 Minority Business Advocate
Business View – October 2022 / Eagle Award Luncheon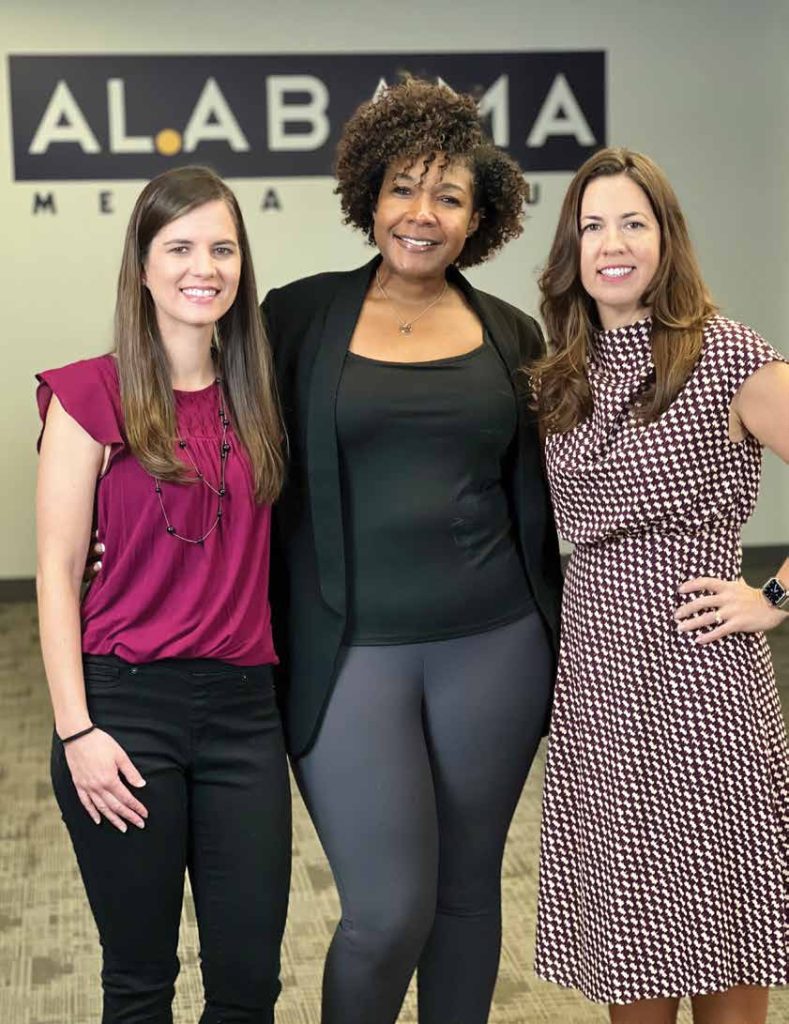 Alabama Media Group (AMG) is a digitally-focused news and information company combining the quality journalism of The Birmingham News, The Huntsville Times and Mobile's Press-Register and The Mississippi Press with the up-to-the-minute access of AL.com and gulflive.com.
"As both a digital marketing agency and a publisher, we drive daily conversations and engage millions through stories that are crafted to inform, entertain, or inspire; stories that connect our communities to the world around them," said Angela Morgan, director of inside sales for AMG.
As the Mobile Chamber's 2022 Rev. Wesley A. James Minority Business Advocate, AMG contributes to the minority community through marketing education and recruiting through mentorship and seminars across the state.
Locally, AMG partners with organizations like the United Way throughout the year to help support our communities by participating in numerous events such as Operation Backpack, Alabama Food Frenzy and the United Way Day of Caring. In addition, AMG has partnered with the Mobile Chamber as the media sponsor to support and promote the launch of the online minority business directory, known as Quick Connect, donating more than $40,000 in digital and print ads.
Recently, Alabama Media Group hosted a seminar for the Growth Alliance Task Force entitled "Effective Small Business Marketing." The 40+ business owners in attendance received tips on how they could effectively market their businesses on a budget. The seminar was such a success the training was extended to the National Association of Women-Owned Businesses and there are plans to expand the free seminars in 2023.
The organization is also committed to building a brighter future for college students. Advance Local Media, owner of al.com and a leader in digital media and marketing groups, offers a fully-funded Master of Science degree to minority candidates at The Newhouse School of Communications at Syracuse University in New York, to help journalists of color establish strong careers in media and communications.
Click here to read the Business View – October 2022
Additional information is on the Mobile Area Chamber of Commerce's website at mobilechamber.com, on Facebook at @MobileChamber, Instagram at @mobile-area-chamber and Twitter at @MobileChamber.
About the Mobile Chamber
The Mobile Chamber is a private business organization with more than 1,700 members and the economic developer for the City of Mobile and Mobile County. The Mobile Chamber's focus is to provide members with networking, marketing and professional development opportunities, expand jobs in the area, develop the local workforce, advocate legislative priorities and offer resources to help small businesses grow. Additional information is on the Chamber's website, Facebook, Instagram, LinkedIn, Twitter and YouTube.