Legislative Update – February 4 2022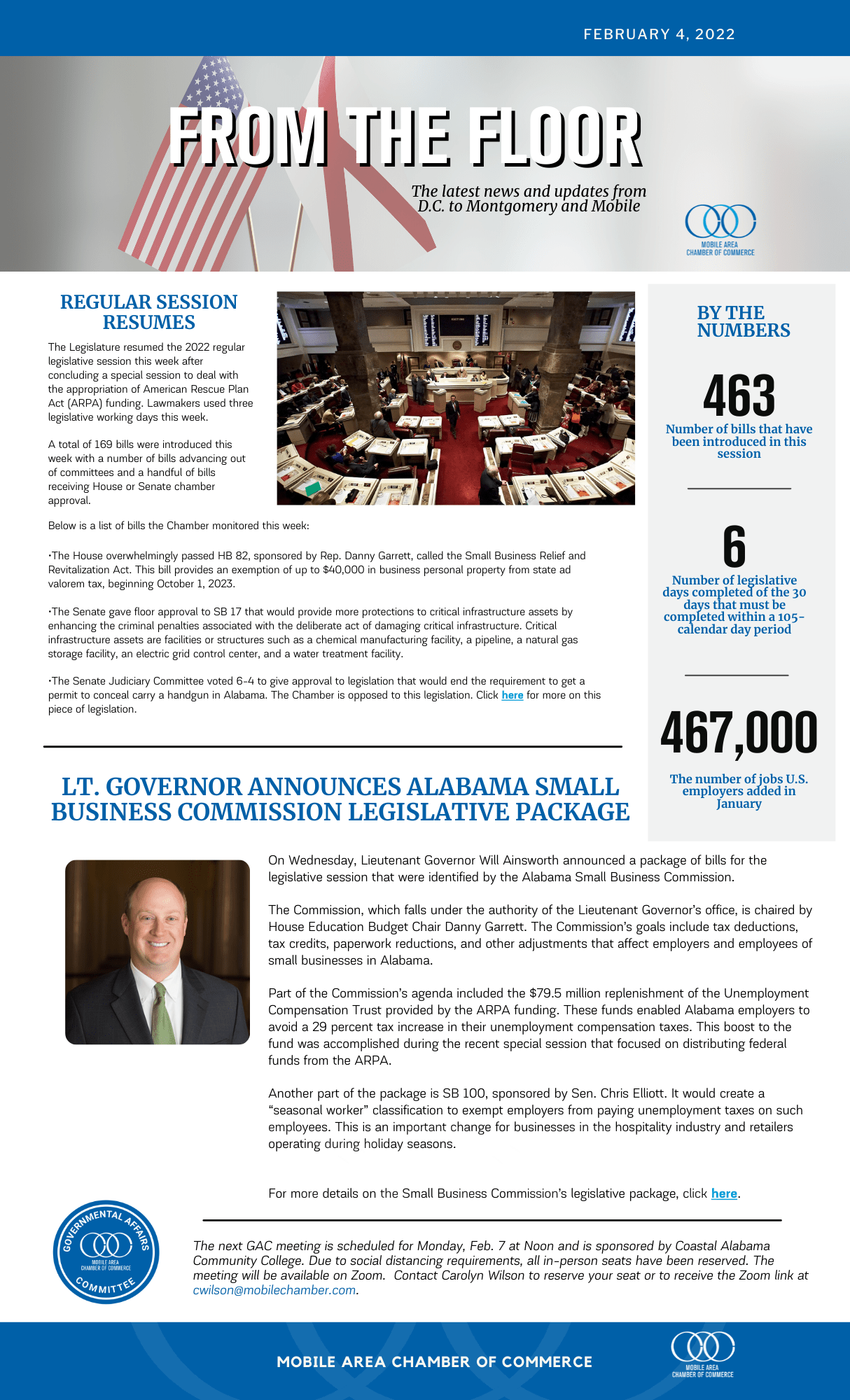 Links:
The Senate Judiciary Committee voted 6-4 to give approval to legislation that would end the requirement to get a
permit to conceal carry a handgun in Alabama. The Chamber is opposed to this legislation. Click here for more on this
piece of legislation.
For more details on the Small Business Commission's legislative package, click here.
About the Mobile Chamber
The Mobile Chamber is a private business organization with more than 1,700 members and the economic developer for the City of Mobile and Mobile County. The Mobile Chamber's focus is to provide members with networking, marketing and professional development opportunities, expand jobs in the area, develop the local workforce, advocate legislative priorities and offer resources to help small businesses grow. Additional information is on the Chamber's website, Facebook, Instagram, LinkedIn, Twitter and YouTube.