Great Things in Store for the Year Ahead
Business View – February 2022 / From the Publisher
Nancy Wall Hewston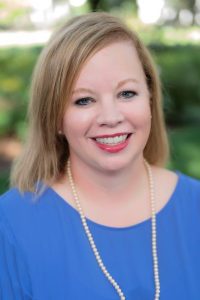 As I write this note, it's the start of a new year, and I'm looking forward to more good things from the Mobile Area Chamber.
To begin, I am happy to bring you an interview with the new president of the University of South Alabama, Jo Bonner, who I had the privilege of working for during part of the time he served in Congress.
During the interview, we reminisced about the important work we did on behalf of southwest Alabama and for the state of Alabama, and he shared all the plans he has for his new position at South Alabama.
One time in particular we talked about was the inception of the USA Children's and Women's Hospital and their incredible work and how much progress they have made in the years they have been in service. This type of commitment to the community from our state and local partners is one of the many economic development and workforce development initiatives we work on here at the Chamber.
To have someone who understands our work, the work needed in the community and the region is going to be an asset in Bonner's leadership moving forward.
In addition to Bonner's interview is the introduction of the Chamber's newly elected 2022 Board of Directors. Read about these remarkable volunteers and local business leaders starting on page 27.
This new year undoubtedly has great things in store and our team can't wait to share the stories with you.
Click here to read the Business View – February 2022
Additional information is on the Mobile Area Chamber of Commerce's website at mobilechamber.com, on Facebook at @MobileChamber, Instagram at @mobile-area-chamber and Twitter at @MobileChamber.
About the Mobile Chamber
The Mobile Chamber is a private business organization with more than 1,700 members and the economic developer for the City of Mobile and Mobile County. The Mobile Chamber's focus is to provide members with networking, marketing and professional development opportunities, expand jobs in the area, develop the local workforce, advocate legislative priorities and offer resources to help small businesses grow. Additional information is on the Chamber's website, Facebook, Instagram, LinkedIn, Twitter and YouTube.