MEETING THE PEOPLE BEHIND THE BUSINESS
Business View – December 2021/January 2022 / Editor's Note

Ashley Horn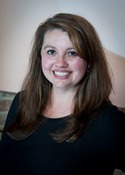 After 20+ years working at the Mobile Area Chamber and on this magazine, I have been able to help expand the Chamber's reach to the area and learn about the diversity of jobs here. I have an overall appreciation for the people who are working to better their lives, better our community and realize we genuinely care for one another.
My favorite part of the job is visiting with business owners and seeing where and how they work and getting to know the people behind the business. Meeting these people has strengthened my faith in humanity and made me proud to live in the Mobile area.
The culture of our people and the industry growth over the past few decades has made me realize we live in an amazing place.
This magazine has also grown and changed, and more changes are in the works for 2022. We will offer more features on Mobile, more member events and will spotlight members in interesting and different ways. The Chamber's goal is to be a progressive advocate and to promote our local businesses and members. As its main communications tool, this magazine allows us to share the area's business news and tell about the people who make up our area and help fuel our economy. Thanks for reading.
Click here to read the Business View – December 2021/January 2022
Additional information is on the Mobile Area Chamber of Commerce's website at mobilechamber.com, on Facebook at @MobileChamber, Instagram at @mobile-area-chamber and Twitter at @MobileChamber.
About the Mobile Chamber
The Mobile Chamber is a private business organization with more than 1,700 members and the economic developer for the City of Mobile and Mobile County. The Mobile Chamber's focus is to provide members with networking, marketing and professional development opportunities, expand jobs in the area, develop the local workforce, advocate legislative priorities and offer resources to help small businesses grow. Additional information is on the Chamber's website, Facebook, Instagram, LinkedIn, Twitter and YouTube.