DIVERSITY BENEFITS EVERYONE IN BUSINESS
Business View – October 2021 / Publisher's Note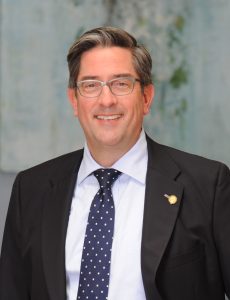 As a port city, Mobile has always been an international place, welcoming people and investment from all over the world. Not surprisingly, our workplaces tend to mirror the sociocultural dynamics at play, which in Mobile's case should translate to tremendous diversity in the workforce of our organizations.
This issue of the Business View highlights the importance of diversity, equity and inclusion (DEI) and shows how purposeful work in DEI can unleash the true potential of the invaluable asset of diversity. Business has the power to change and contribute to a more open, diverse and inclusive society – and we can accomplish this by starting from within our organizations. The moral argument for DEI is enough by itself, but the financial impact, proven by multiple studies, makes this a no-brainer.
One thing is for certain: DEI is not a one-time campaign or one-off initiative, and it's important to remember that every company's initiative will look different. It's a constant work in progress, and we should all strive to continue to grow our DEI efforts in conjunction with our economy, which is more wonderfully diverse every day.
Click here to read the Business View – October 2021
Additional information is on the Mobile Area Chamber of Commerce's website at mobilechamber.com, on Facebook at @MobileChamber, Instagram at @mobile-area-chamber and Twitter at @MobileChamber.
About the Mobile Chamber
The Mobile Chamber is a private business organization with more than 1,700 members and the economic developer for the City of Mobile and Mobile County. The Mobile Chamber's focus is to provide members with networking, marketing and professional development opportunities, expand jobs in the area, develop the local workforce, advocate legislative priorities and offer resources to help small businesses grow. Additional information is on the Chamber's website, Facebook, Instagram, LinkedIn, Twitter and YouTube.