SMALL BUSINESSES NEED OUR SUPPORT
Business View – August 2021 / Publisher's Note
Bill Sisson, President & CEO, Mobile Area Chamber of Commerce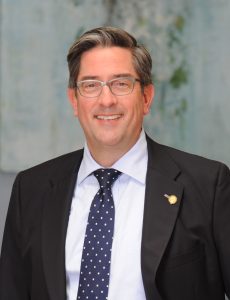 Shopping at local stores is always a good idea, but as we thankfully emerge from the worst of the COVID-19 pandemic, it's crucial to support these small businesses. Many of our small businesses – especially restaurants and retailers in the tourism and hospitality sector – were hit hard by the 2020 outbreak.
It has been amazing to watch the incredible persistence and creativity of our small business owners as they shifted their business models to survive the challenges. Many of them have been forced to put everything on the line and make difficult decisions. In a nutshell, this unrelenting drive is what makes small business and small business owners so important and valuable to our economy and our community.
This issue of the Business View salutes all of our small businesses and the huge impact they have on our local economy and our Chamber. We thank you over and over for your continued resilience. Let's all remember to support these businesses – it's more important than ever that we do so.
Click here to read the Business View – August 2021
Additional information is on the Mobile Area Chamber of Commerce's website at mobilechamber.com, on Facebook at @MobileChamber, Instagram at @mobile-area-chamber and Twitter at @MobileChamber.
About the Mobile Chamber
The Mobile Chamber is a private business organization with more than 1,700 members and the economic developer for the City of Mobile and Mobile County. The Mobile Chamber's focus is to provide members with networking, marketing and professional development opportunities, expand jobs in the area, develop the local workforce, advocate legislative priorities and offer resources to help small businesses grow. Additional information is on the Chamber's website, Facebook, Instagram, LinkedIn, Twitter and YouTube.