THE BUSINESS OF FOOD
Business View – May 2021 / Publisher's Note
Bill Sisson, President & CEO, Mobile Area Chamber of Commerce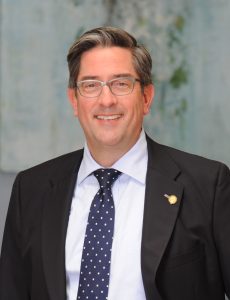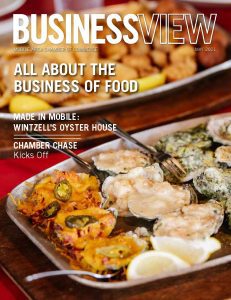 This issue of the Business View is all about the business of food and its importance not only to our region's quality of life, but also as an economic driver. Mobile has never had a boring food scene, but anyone who has lived here in the past 10 years can attest to the fact that our region has grown into an amazing food destination.
All the ingredients are in place for our position as a "foodie" city. We have great unsurpassed access to locally sourced seafood and produce, artisans dedicated to singular perfections such as coffee, ice cream and baked goods, and a new generation of young chefs with fresh ideas.
Locals, newcomers and visitors all agree that they love a city that inspires their palates every day and brings a sense of fun and adventure to eating out and enjoying takeout. Mobile certainly fits the bill, and I know you'll enjoy learning more about our ever-changing and expanding culinary scene.
Click here to read the Business View – May 2021
Additional information is on the Mobile Area Chamber of Commerce's website at mobilechamber.com, on Facebook at @MobileChamber, Instagram at @mobile-area-chamber and Twitter at @MobileChamber.
About the Mobile Chamber
The Mobile Chamber is a private business organization with more than 1,700 members and the economic developer for the City of Mobile and Mobile County. The Mobile Chamber's focus is to provide members with networking, marketing and professional development opportunities, expand jobs in the area, develop the local workforce, advocate legislative priorities and offer resources to help small businesses grow. Additional information is on the Chamber's website, Facebook, Instagram, LinkedIn, Twitter and YouTube.