ATTRACTING AND KEEPING YOUNG TALENT
Business View – April 2021 / Publisher's Note
Bill Sisson, President & CEO, Mobile Area Chamber of Commerce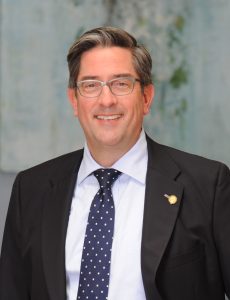 Study after study is revealing the next generation of bosses and workers is motivated not just by money but also by quality of life considerations. Increasingly, people are looking for great community, a slower pace and, in the midst of a worldwide pandemic, the benefits of remote working. As major hubs like Los Angeles, New York, San Francisco and Atlanta struggle with both congestion and affordability, the Mobile region's value proposition is stronger than ever before.
That's why your Chamber is excited to roll out a talent attraction program, which has been two years in the making. The key to this program will be locating and reaching out to young talent who grew up in the area but have located elsewhere for job opportunities.
I've always said I believe there is a magnet in Mobile Bay, and many of those relocated people are pining to come home. Our goal will be to show them the job opportunities in the region and recruit them back.
The rest is an easy sell: ease of commuting, an abundance of affordable housing, a distinct quality of place and a program backed by the Chamber to connect this talent to other young professionals in the greater business community.
I'm so excited about these attraction efforts – and I know without a doubt we can outpace our big-city competitors as a premier destination for talent.
Click here to read the Business View – April 2021
Additional information is on the Mobile Area Chamber of Commerce's website at mobilechamber.com, on Facebook at @MobileChamber, Instagram at @mobile-area-chamber and Twitter at @MobileChamber.
About the Mobile Chamber
The Mobile Chamber is a private business organization with more than 1,700 members and the economic developer for the City of Mobile and Mobile County. The Mobile Chamber's focus is to provide members with networking, marketing and professional development opportunities, expand jobs in the area, develop the local workforce, advocate legislative priorities and offer resources to help small businesses grow. Additional information is on the Chamber's website, Facebook, Instagram, LinkedIn, Twitter and YouTube.