MANUFACTURING IS IMPORTANT TO MOBILE'S ECONOMY
Business View – March 2021 / Publisher's Note
Bill Sisson, President & CEO, Mobile Area Chamber of Commerce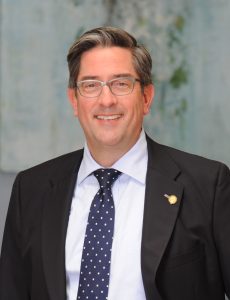 Manufacturing in Mobile has always been strong, contributing a huge amount to our area's overall gross domestic product (GDP). As of 2019, total GDP in the Mobile MSA was $20.67 billion. Of the sectors in our economy, manufacturing contributed the largest portion at $4.1 billion, or 22 percent of the economy's total output.
Manufacturing has undergone many changes over the years in the United States, but Mobile County has risen to be a big player in high-value sectors, such as aerospace, shipbuilding, steel and chemicals. And the best news of all is that manufacturing's share of our local economy appears to be remaining stable, even during the COVID-19 pandemic, and will continue to contribute to vital exports and innovation.
In this month's issue, we celebrate manufacturing and the highly skilled and high-paid jobs these companies provide. A strong manufacturing base is something we can all be proud of, and it will continue to be one of our top economic focal points for decades to come.
Click here to read the Business View – March 2021
Additional information is on the Mobile Area Chamber of Commerce's website at mobilechamber.com, on Facebook at @MobileChamber, Instagram at @mobile-area-chamber and Twitter at @MobileChamber.
About the Mobile Chamber
The Mobile Chamber is a private business organization with more than 1,700 members and the economic developer for the City of Mobile and Mobile County. The Mobile Chamber's focus is to provide members with networking, marketing and professional development opportunities, expand jobs in the area, develop the local workforce, advocate legislative priorities and offer resources to help small businesses grow. Additional information is on the Chamber's website, Facebook, Instagram, LinkedIn, Twitter and YouTube.