MANUFACTURING IN MOBILE
Business View – March 2021 / Made in Mobile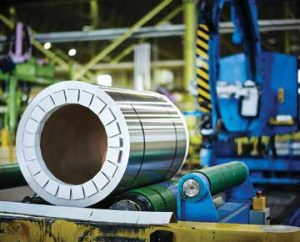 The foundation of the Mobile region's economic strength is found in a diverse number of industries producing consumer goods or things that go into products designed to make our lives easier – like cars, laundry detergent, bath tissue, toothpaste, airplanes, paint and sweeteners, to name a few. Among the most recognizable on both domestic and international stages are Airbus and Austal, but there are dozens more that represent Mobile's broad spectrum of industries.
The Mobile Area Chamber's economic development success coincides with the region's robust manufacturing influence in aviation and aerospace; chemical; information technology; maritime; warehouse and distribution; and steel.
In the last decade, area manufacturers created nearly 8,700 new jobs and are expected to hire another 1,600-plus employees in the coming months. In total, manufacturers employ 18,783 people with wages averaging $78,532, outpacing the national average by $8,000.
Since 2010, area manufacturers made capital investments adding up to more than $4.56 billion. Two of them – SSAB and Outokumpu – recently made Mobile its North American headquarters. Eight of the 10 top manufacturers in Mobile are foreign-based, highlighting Mobile's presence on the international stage. On the following pages, you'll find statistics on how big manufacturers grow and support Mobile's small business community, a feature on one of the area's business manufacturers; and a sampling of products Made in Mobile.
CLICK HERE for the sampling of products MADE IN MOBILE
Click here to read the Business View – March 2021
Additional information is on the Mobile Area Chamber of Commerce's website at mobilechamber.com, on Facebook at @MobileChamber, Instagram at @mobile-area-chamber and Twitter at @MobileChamber.
About the Mobile Chamber
The Mobile Chamber is a private business organization with more than 1,700 members and the economic developer for the City of Mobile and Mobile County. The Mobile Chamber's focus is to provide members with networking, marketing and professional development opportunities, expand jobs in the area, develop the local workforce, advocate legislative priorities and offer resources to help small businesses grow. Additional information is on the Chamber's website, Facebook, Instagram, LinkedIn, Twitter and YouTube.