CHAMBER ROLLS NEXT THREE-YEAR STRATEGIC PLAN
Business View – February 2021 / Publisher's Note
Bill Sisson, President & CEO, Mobile Area Chamber of Commerce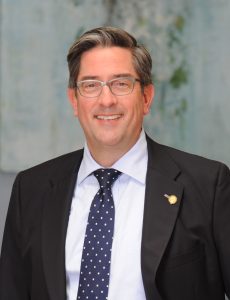 Even with the year 2020 in our rear view mirror, it's hard to imagine another year bringing more challenges and opportunities than last year did for the Mobile Area Chamber. It was for that reason our staff and board of directors quickly worked to develop the Chamber's next three-year strategic plan a year in advance. The overarching question during the process was how will we continue to evolve and how will we adapt?
Co-chairs of the strategic planning process were Board Chair Terry Harbin and Chair-elect Matt White. They and the entire board of directors worked hard during the fall, dividing into thought teams designed to develop strategic priorities and measurable goals to lead the Chamber into the future.
The end product is one we can all be proud of. The plan emphasizes how much we've already accomplished, the excellence that we continue to achieve and the opportunities we have to extend our services to the business community and to enhance our impact over the next three years. The details of the strategic plan can be found in this issue. I think you'll agree these priorities are absolutely critical and frankly necessary to the future success of our "five-star" chamber of commerce.
Click here to read the Business View – February 2021
Additional information is on the Mobile Area Chamber of Commerce's website at mobilechamber.com, on Facebook at @MobileChamber, Instagram at @mobile-area-chamber and Twitter at @MobileChamber.
About the Mobile Chamber
The Mobile Chamber is a private business organization with more than 1,700 members and the economic developer for the City of Mobile and Mobile County. The Mobile Chamber's focus is to provide members with networking, marketing and professional development opportunities, expand jobs in the area, develop the local workforce, advocate legislative priorities and offer resources to help small businesses grow. Additional information is on the Chamber's website, Facebook, Instagram, LinkedIn, Twitter and YouTube.