The Importance of Giving Back to the Community
Business View – November 2020 / Publisher's Note

By Bill Sisson, Chamber President & CEO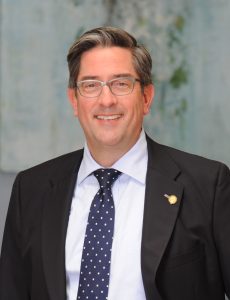 As the great Alabamian Helen Keller once said, "The unselfish effort to bring cheer to others will be the beginning of a happier life for ourselves." If that philosophy is not reason enough to give back to the community, keep in mind that giving back to the place we call home helps to unite us and bridge many of the social, economic and political gaps that exist in the world.
And don't forget that giving back to the community is an excellent way to promote your business and get the word out about your products or services. Doors open when you volunteer and you
can widen your network.
I often say that here at the Chamber, we have some of the best volunteers on the planet – and those types of volunteers exist in organizations throughout our region. It is without a doubt what makes the Mobile Bay area the superior place to live that it is.
So let's celebrate those individuals and companies that continually give back to our great community, because giving back is among the most important and valuable things a business can do.
Click here to read the Business View – November 2020
Additional information is on the Mobile Area Chamber of Commerce's website at mobilechamber.com, on Facebook at @MobileChamber, Instagram at @mobile-area-chamber and Twitter at @MobileChamber.
About the Mobile Chamber
The Mobile Chamber is a private business organization with more than 1,700 members and the economic developer for the City of Mobile and Mobile County. The Mobile Chamber's focus is to provide members with networking, marketing and professional development opportunities, expand jobs in the area, develop the local workforce, advocate legislative priorities and offer resources to help small businesses grow. Additional information is on the Chamber's website, Facebook, Instagram, LinkedIn, Twitter and YouTube.