Career Academies Serve a Key Role in Economic Development
Business View – October 2020 / Publisher's Note
By Bill Sisson, Chamber President & CEO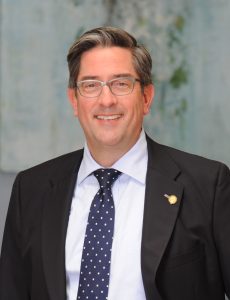 A well-educated and skilled workforce is the foundation for business growth and innovation in any community, setting individuals and communities on the path to self-sufficiency.
One of the most exciting developments I have seen during my almost two decades living and working in Mobile has been the formation of career academies within Mobile County Public Schools.
Career academies are essentially schools bringing together a team of teachers and students around a strong career and college prep theme. The academies introduce students early on to careers that are readily available in the local business community and show them the academic pathway to jobs being created right here at home.
In a relatively short amount of time, our school system has a proven track record of focusing curricula on relevant career themes in our region, engaging business and industry leaders in the education process and, as a result, driving increased student achievement.
Quickly and quietly, academies have become one of our fastest-growing school choice options, helping students reach the goal of graduating from high school and, at the same time, getting them into the workforce faster. This is good for the students, good for the business community and a true competitive advantage in the region's economic development.
About the Mobile Chamber
The Mobile Chamber is a private business organization with more than 1,700 members and the economic developer for the City of Mobile and Mobile County. The Mobile Chamber's focus is to provide members with networking, marketing and professional development opportunities, expand jobs in the area, develop the local workforce, advocate legislative priorities and offer resources to help small businesses grow. Additional information is on the Chamber's website, Facebook, Instagram, LinkedIn, Twitter and YouTube.