THE IMPORTANCE OF HEALTHCARE TO THE ECONOMY
Business View – September 2020 / Publisher's Note
BY:  Bill Sisson, President & CEO, Mobile Area Chamber of Commerce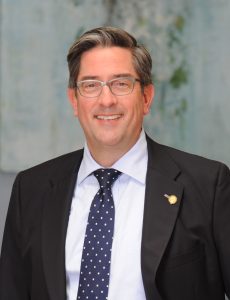 Across the country, healthcare plays a major role in the social and economic vitality of communities. This is certainly the case in the Mobile region, where our medical institutions, doctors and nurses provide critical services to a large population on the central Gulf Coast.
In the years of my involvement in community and economic development, one constant has always been that a well-functioning healthcare sector is a prerequisite for a well-functioning economy.
And let's not forget that the healthcare sector provides thousands of high-paying jobs and significant spending on goods and services annually, generating millions of dollars of economic activity.
Recently, COVID-19 has upended the U.S. healthcare system, but it has been amazing to watch how our local medical institutions have stepped up and mobilized to serve the public being affected by the pandemic. Now more than ever, the people who live in this region are understanding how fortunate we are to have access to world-class healthcare.
Join me in thanking all of our medical heroes delivering frontline care to those in need.
Click here to read the Business View – September 2020 issue
Additional information is on the Mobile Area Chamber of Commerce's website at mobilechamber.com, on Facebook at @MobileChamber; Twitter at @MobileChamber; and Instagram @MobileChamber.
About the Mobile Chamber
The Mobile Chamber is a private business organization with more than 1,700 members and the economic developer for the City of Mobile and Mobile County. The Mobile Chamber's focus is to provide members with networking, marketing and professional development opportunities, expand jobs in the area, develop the local workforce, advocate legislative priorities and offer resources to help small businesses grow. Additional information is on the Chamber's website, Facebook, Instagram, LinkedIn, Twitter and YouTube.