Meet 2020 Small Business of the Year – Wavefly
The Business View – August 2020 / Small Business of the Year Finalist
WAVEFLY POWERED BY JMF SOLUTIONS
Chairman & CEO: Mike Francis
Founded: 2005
Number of employees: 42
Address: 1008 Randall Ave., Daphne
Website: wavefly.com
Mike Francis, chairman and CEO, founded JMF Solutions in 2005 to meet the demand for a regional, reliable telecommunications firm. The company operates its own network helping ensure customers stay connected to business class broadband and receive award winning customer service.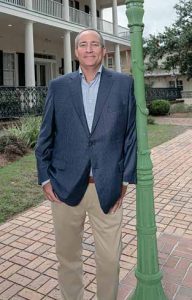 With multiple data centers and offices throughout the United States, WaveFly provides residential communities, healthcare, banking, industrial and other service providers with managed network services, Fiber, Cloud, VoIP and IPTV (streaming television).
The company earned a spot on the Inc. 5000 list the past four years and stands at No. 12 on CRN's Fast Growth 150 list.
"We flip the leadership pyramid upside down. We really take care of our employees, who in turn take care of our clients and look for ways to give back to the community," says Francis.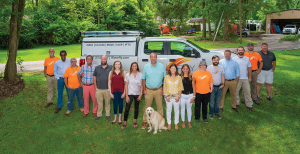 Click here to read the Business View – August 2020
Additional information is on the Mobile Area Chamber of Commerce's website at mobilechamber.com, on Facebook at @MobileChamber and Twitter at @MobileChamber.
About the Mobile Chamber
The Mobile Chamber is a private business organization with more than 1,700 members and the economic developer for the City of Mobile and Mobile County. The Mobile Chamber's focus is to provide members with networking, marketing and professional development opportunities, expand jobs in the area, develop the local workforce, advocate legislative priorities and offer resources to help small businesses grow. Additional information is on the Chamber's website, Facebook, Instagram, LinkedIn, Twitter and YouTube.