Meet 2020 Small Business of the Year Finalist – JJPR
Business View – August 2020 / Small Business of the Year Finalist
JJPR
Founder and president: Jennifer Jenkins
Founded: 2010
Number of employees: 10
Address: 25895A Friendship Rd., Ste. C, Daphne
Website: jjpragency.com
In May 2010, Jennifer Jenkins made the bold move to leave the big agency world to create a life and career she loved. JJPR has grown from an upstart with one account to a boutique public relations, marketing and events firm.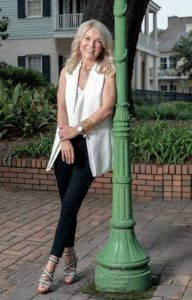 The agency is dedicated to helping organizations, from nonprofits to small- and mid-sized companies to large businesses, tell their stories through every available communications platform. In addition to its core services, the JJPR team has expertise in research, advertising, branding, social media, email marketing and web development services.
"We believe just knowing the current trends isn't enough – you have to anticipate what will happen next," says Jenkins. "And the key to that is customized solutions using the right strategies to trigger influence of the brand from every angle and to every audience."
Click here to read the Business View – August 2020
Additional information is on the Mobile Area Chamber of Commerce's website at mobilechamber.com, on Facebook at @MobileChamber and Twitter at @MobileChamber.
About the Mobile Chamber
The Mobile Chamber is a private business organization with more than 1,700 members and the economic developer for the City of Mobile and Mobile County. The Mobile Chamber's focus is to provide members with networking, marketing and professional development opportunities, expand jobs in the area, develop the local workforce, advocate legislative priorities and offer resources to help small businesses grow. Additional information is on the Chamber's website, Facebook, Instagram, LinkedIn, Twitter and YouTube.