Meet 2020 Small Business of the Year Finalist – Calagaz Printing
The Business View – August 2020 / Small Business of the Year Finalist
CALAGAZ PRINTING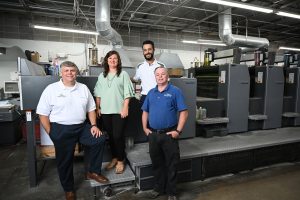 President: Joe Calagaz
Founded: 1991
Number of employees: 18
Address: 3001 Mill St., Mobile
Website: calagazprinting.com
When Joe Calagaz joined the family business in 1991, he was asked what his contribution to the company would be. To make his mark, he started a printing division that was quickly established as its own operation.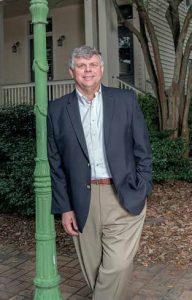 Calagaz Printing is a full-service commercial print shop providing materials, signage, apparel and more to local businesses and the national restaurant market.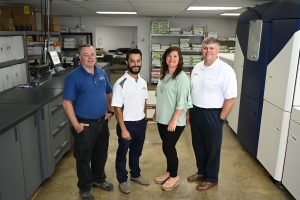 "Our largest customer segment is restaurant support materials, and a lot of their needs are related to ups and downs of the economy, social trends and government changes in regulations, and our sales reflect that volatility," says Calagaz.
Earlier this year, when the company's print production dropped to zero because of the coronavirus pandemic, Calagaz Printing pivoted to produce more than 180,000 face shields as a way to keep the current staff, maintain some revenue and serve the community.
Click here to read the Business View – August 2020
Additional information is on the Mobile Area Chamber of Commerce's website at mobilechamber.com, on Facebook at @MobileChamber and Twitter at @MobileChamber.
About the Mobile Chamber
The Mobile Chamber is a private business organization with more than 1,700 members and the economic developer for the City of Mobile and Mobile County. The Mobile Chamber's focus is to provide members with networking, marketing and professional development opportunities, expand jobs in the area, develop the local workforce, advocate legislative priorities and offer resources to help small businesses grow. Additional information is on the Chamber's website, Facebook, Instagram, LinkedIn, Twitter and YouTube.