We're in this Together
Business View – May/June 2020 / Publisher's Note
Bill Sisson, President & CEO, Mobile Area Chamber of Commerce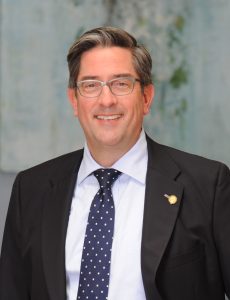 The global health pandemic COVID-19 coronavirus became far more real to south Alabamians in March, when the first cases were detected in Alabama. Since then, much has changed for all of us as we adapt to different ways of doing business and working to protect ourselves, our families, our companies and our community. One thing is certain: we're all in this together, and together we will make it through the short- and long-term effects of the virus.
At the Mobile Area Chamber, it has been amazing to see how businesses – both small and large – have stepped up over the past weeks to take care of their employees, figure out how to work remotely where possible and re-evaluate normal procedures and business protocols during these challenging times.
We appreciate your membership in the Chamber. Our entire Chamber team has been tirelessly focused on helping the business community navigate the changes. We are also working to connect businesses to relief funds available at the local, state and federal levels. With lightning speed, the Chamber created a COVID-19 page on our website to provide up-to-date and accurate information and links to resources as they become available. You can count on your Chamber to continue to help you navigate these fast-moving waters.
The Mobile Bay community is resilient, as is our strong business community. And while none of us yet knows the future beyond COVID-19, if we work in unison, we'll have the right ingredients to make us stronger on the other side.
CLICK HERE TO READ THE BUSINESS VIEW – MAY/JUNE 2020
Additional information is on the Mobile Area Chamber of Commerce's website at mobilechamber.com, on Facebook at @MobileChamber and Twitter at @MobileChamber.
About the Mobile Chamber
The Mobile Chamber is a private business organization with more than 1,700 members and the economic developer for the City of Mobile and Mobile County. The Mobile Chamber's focus is to provide members with networking, marketing and professional development opportunities, expand jobs in the area, develop the local workforce, advocate legislative priorities and offer resources to help small businesses grow. Additional information is on the Chamber's website, Facebook, Instagram, LinkedIn, Twitter and YouTube.