MAWSS Named the Chamber's 2019 Minority Business Advocate
The Business View – November 2019 / 2019 Minority Business Advocate Award Winner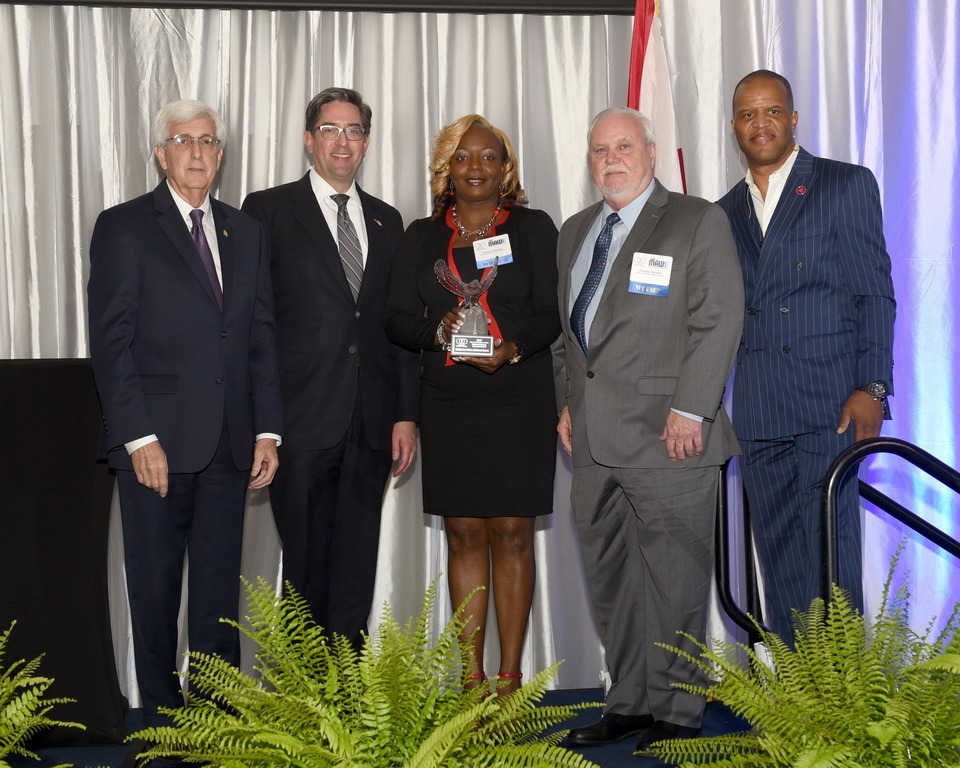 Commitment to supplier diversity and procurement goals of 15 percent participation for small and minority-owned businesses are just a few initiatives Mobile Area Water and Sewer System (MAWSS) has implemented to make its diversity and inclusion program successful.
At the Mobile Area Chamber's Eagle Awards in October, MAWSS was recognized as the Chamber's 2019 Rev. Wesley A. James Minority Business Advocate.
Three years ago, MAWSS implemented the requirement that all bids are reviewed by its supplier diversity manager to ensure policies are followed and service providers are representative of Mobile's population. In addition, expanding the channels for procuring goods from small and disadvantaged businesses and women- and veteran owned companies encourages competitive bids, providing value to MAWSS and its customers.
MAWSS' professional development programs also show its commitment to the community, and include a mentor-protégé program, next level training for entrepreneurs, leadership boot camps and a supplier diversity fair. The mentor-protégé program requires participants to dedicate one year to attending classes and other community events and has proven to be successful, with several companies obtaining six-figure contracts as a direct result of their participation, according to Felicia Thomas, supplier diversity manager.
"MAWSS continues to increase its commitment to supplier diversity and minority business development, making them more than deserving of this recognition," said Darrell Randle, the Chamber's vice president for small business development.
MAWSS also was the recipient of the inaugural Minority Business Advocate or MBA Award in 2004, now known as the Rev. Wesley A. James Minority Business Advocate Award, honoring the former MAWSS board member who was a champion of minority-owned businesses.
MAWSS has also been recognized locally and in other venues and has received the Distinguished Community Service Award from Mobile Arc and an award for its outstanding supplier diversity practices from Diversity magazine.
See the Award Winner's video here – https://youtu.be/Nqr0yU_-hGA
Click here to read The Business View – November 2019
Additional information is on the Mobile Area Chamber of Commerce's website at www.mobilechamber.com, on Facebook at @MobileChamber and Twitter at @MobileChamber.
About the Mobile Chamber
The Mobile Chamber is a private business organization with more than 1,700 members and the economic developer for the City of Mobile and Mobile County. The Mobile Chamber's focus is to provide members with networking, marketing and professional development opportunities, expand jobs in the area, develop the local workforce, advocate legislative priorities and offer resources to help small businesses grow. Additional information is on the Chamber's website, Facebook, Instagram, LinkedIn, Twitter and YouTube.