Lessons Learned in Toulouse, France
The Business View – December 2018/January 2019 / From the Publisher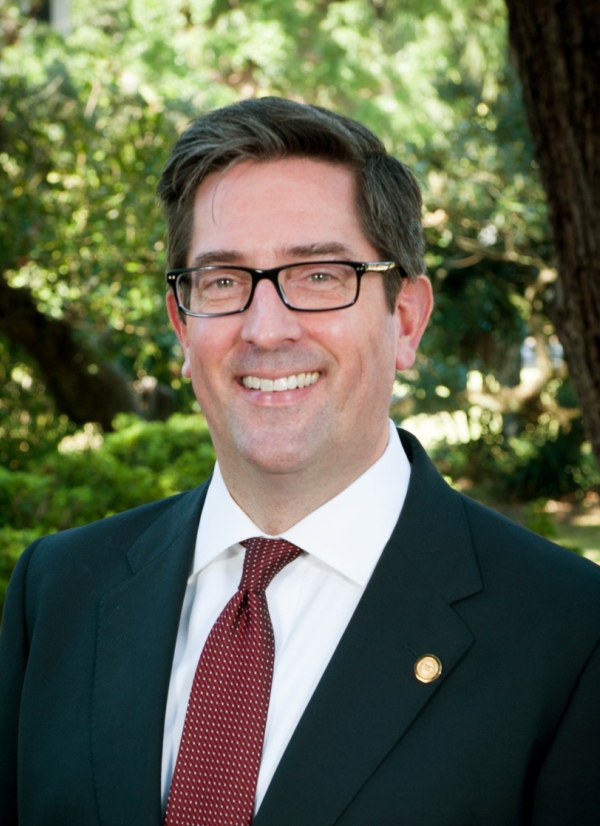 BY Bill Sisson, President & CEO, Mobile Area Chamber of Commerce
This year the Mobile Area Chamber's Leaders Exchange was a very special one. For only the second time in the more than 30 years of city-to-city exchanges, our Chamber leadership traveled to an international destination.
In October, 50 members from our board of directors, advisors and Partners for Growth investors spent three full days in Toulouse, France, studying the reasons why that city is one of the fastest growing metropolitan areas in all of Europe. I'm sure all the participants would agree it was a fascinating city to explore, and there were a number of key takeaways from the trip.
Toulouse is, of course, the home of Airbus, and learning how the supplier chain and service providers have grown around the company's headquarters was enlightening. The aviation/aerospace cluster there has developed gradually over the years, and it was particularly interesting to see first-hand how the industrial complex and commercial airport co-exist at a site a little more than five miles from the city-center of Toulouse.
Obviously, Airbus has a huge economic impact on that region of France, but so does higher education. It was mindboggling to learn about the more than 100,000 students living there, attending some of the top universities in France. The educational influence of the colleges, universities and technical schools in the area was clearly woven into every aspect of Toulouse's economy. None more than the high-tech sector, which has led to an entrepreneurial ecosystem rivaling those in larger cities such as Paris, London and Berlin.
The presentation by the University of Toulouse administration was one of the most fascinating of the trip, and in particular it provided a long list of best-practices specifically related to talent retention and recruitment.
And perhaps one of the biggest "ah-ha" moments was when the Toulouse tourism team discussed their focus on "business tourism." That hit close to home since so many of the people visiting Mobile are here for business – and on business expense accounts, which is good for our upscale hotel and restaurant businesses. Capitalizing on those deep-pocketed visitors to our city will be a great strategic move for us as our economy continues to prosper and grow.
Many of the great community initiatives in Mobile have come from ideas gathered during past Leaders Exchanges. I'm convinced the Toulouse trip will be no different. I'll look forward to rolling up my sleeves and working with all of you to put these lessons to work here in our great city.
Click here to read The Business View – December 2018/January 2019
 Additional information is on the Mobile Area Chamber of Commerce's website at www.mobilechamber.com, on Facebook at @MobileChamber and Twitter at @MobileChamber.
About the Mobile Chamber
The Mobile Chamber is a private business organization with more than 1,700 members and the economic developer for the City of Mobile and Mobile County. The Mobile Chamber's focus is to provide members with networking, marketing and professional development opportunities, expand jobs in the area, develop the local workforce, advocate legislative priorities and offer resources to help small businesses grow. Additional information is on the Chamber's website, Facebook, Instagram, LinkedIn, Twitter and YouTube.