Eagle Awards Hall of Fame 2018 Inductee – Bama Pest Control
The Business View – October 2018 / Small Business Awards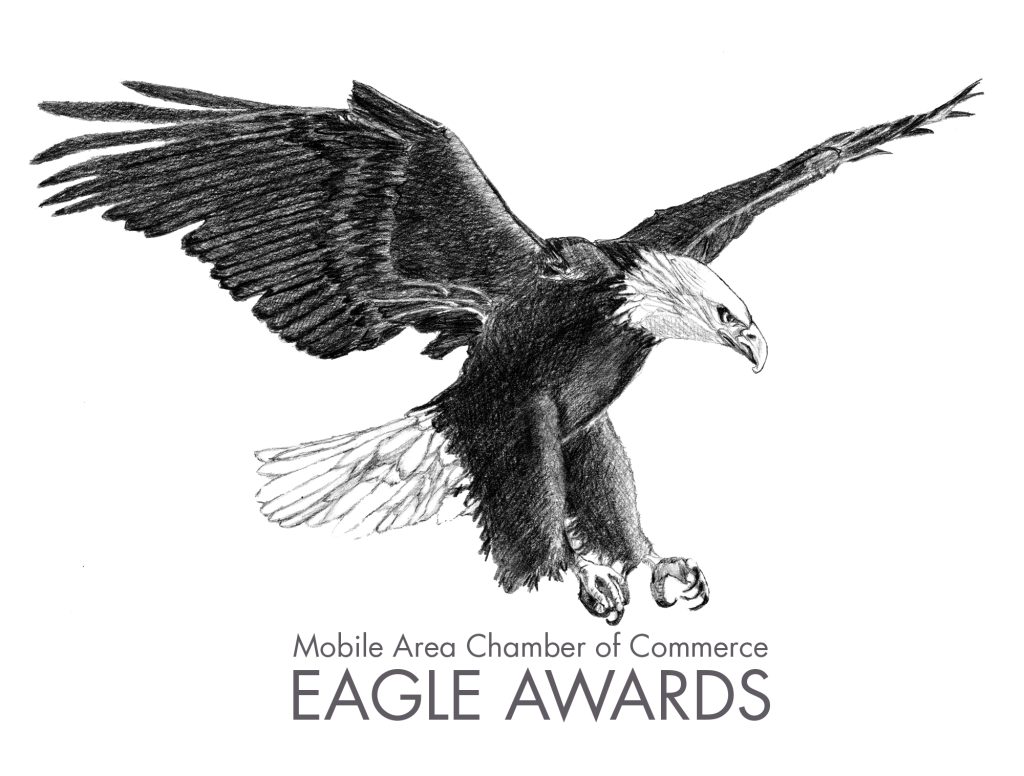 Bama Pest Control
Years in business: 38
Number of employees: 7
Address: 1862 Duval St., Mobile
No matter what bugs you, Bama Pest Control has a solution. Whether it's insects, termites, rodents or wildlife, the 38-year-old company has the expertise to get rid of them.
Serving Mobile, Baldwin and Washington counties, the family owned business offers both professional and do-it-yourself options to its residential and commercial customers.
And beyond pest removal, the company recently developed Rain Mover, a patent-pending system that keeps gutters clean and prevents mosquitoes and other bugs from breeding there.
As a three-time winner of the Mobile Area Chamber's Eagle Award, Bama Pest Control is now being inducted into the Eagle Hall of Fame. Previously, the company won the award in 1999 and 2012.
Click here to read The Business View – October 2018
To read about previous Small Business of the Month stories, click here.
Additional information is on the Mobile Area Chamber of Commerce's website at www.mobilechamber.com, on Facebook at @MobileChamber and Twitter at @MobileChamber.
About the Mobile Chamber
The Mobile Chamber is a private business organization with more than 1,700 members and the economic developer for the City of Mobile and Mobile County. The Mobile Chamber's focus is to provide members with networking, marketing and professional development opportunities, expand jobs in the area, develop the local workforce, advocate legislative priorities and offer resources to help small businesses grow. Additional information is on the Chamber's website, Facebook, Instagram, LinkedIn, Twitter and YouTube.