Building a Pipeline of Talent in Mobile
The Business View – October 2018 / Publisher's Note
Bill Sisson, Mobile Area Chamber of Commerce, President & CEO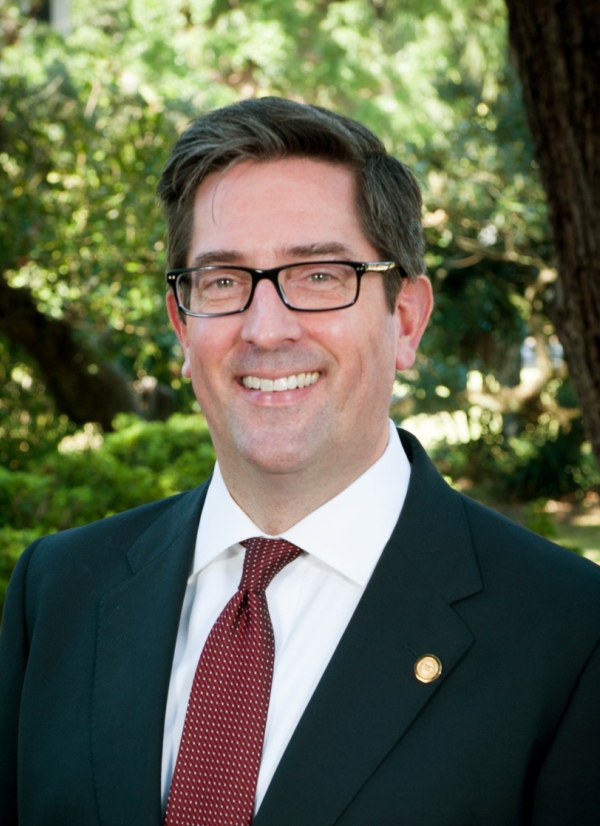 It's not enough to bring in new companies and jobs. When people ask me what the future of economic development holds, I say without hesitation: "talent development." Communities that figure this out will be the ones that continue to prosper and grow.
When I talk with my counterparts across the country, it's evident cities from coast to coast are dealing with challenges in the workforce. For us locally, I'm convinced that if we don't focus on this, our recent banner economic development and the newly created jobs in our community will be at risk of not fulfilling expectations.
And perhaps the saddest part is, if we fail to do this, we'll be driving to visit our kids in communities that nurture talent the best.
That's why the Chamber's Partners for Growth (PFG) economic development strategy now includes a huge initiative focused on talent development, which we will begin introducing over the next few months to our members and investors.
Research on the topic reveals there is a proven process to build strong talent pipelines. The steps in the process include a thorough study of current and future workforce needs and a full assessment of the talent inventory already in the area. After this, developing the talent pool is where the rubber hits the road – and the most important part of the process. This of course includes recruitment and retention of talented professionals in the metropolitan region.
Our strategy will follow this process, and I'm looking forward to working with all of you to ensure we create a talent development system that can serve our business community well into the future. In the great American tradition, business, civic and education leaders can work together to ensure a skilled workforce and a stronger economy. It's important work. Our economic prosperity and the retention of our children are at stake.
Click here to read The Business View – October 2018
Additional information is on the Mobile Area Chamber of Commerce's website at www.mobilechamber.com, on Facebook at @MobileChamber and Twitter at @MobileChamber.
About the Mobile Chamber
The Mobile Chamber is a private business organization with more than 1,700 members and the economic developer for the City of Mobile and Mobile County. The Mobile Chamber's focus is to provide members with networking, marketing and professional development opportunities, expand jobs in the area, develop the local workforce, advocate legislative priorities and offer resources to help small businesses grow. Additional information is on the Chamber's website, Facebook, Instagram, LinkedIn, Twitter and YouTube.