2018 Eagle Award Winner – VisionSpot Consulting Group
The Business View – October 2018 / Small Business Awards

VisionSpot Consulting Group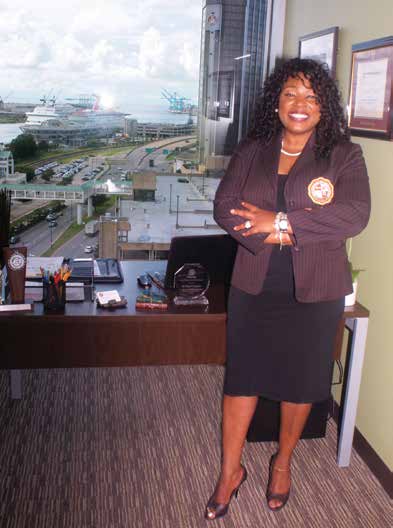 Years in business: 2 in Mobile, 20 overall
Number of employees: 1
Address: 11 Water St., Ste. 10290, Mobile
VisionSpot Consulting Group offers companies optimal efficiency, greater productivity and a pipeline of leaders – what every business needs to maintain its position in the marketplace and plan for future growth.
VisionSpot Consulting Group's Dr. Valerie James assists with these core areas and more.
First founded in 1998 in California, the company was relaunched two years ago in Mobile.
What sets VisionSpot apart is its customized programs and the pool of experienced contract professionals who help deliver processes proven to develop people, projects and performance, says James.
Her clients call her "an active and engaged partner" and an "advocate of Power Your Potential," which was the name of her book, published in 2008.
Click here to read The Business View – October 2018
To read about previous Small Business of the Month stories, click here.
Additional information is on the Mobile Area Chamber of Commerce's website at www.mobilechamber.com, on Facebook at @MobileChamber and Twitter at @MobileChamber.
About the Mobile Chamber
The Mobile Chamber is a private business organization with more than 1,700 members and the economic developer for the City of Mobile and Mobile County. The Mobile Chamber's focus is to provide members with networking, marketing and professional development opportunities, expand jobs in the area, develop the local workforce, advocate legislative priorities and offer resources to help small businesses grow. Additional information is on the Chamber's website, Facebook, Instagram, LinkedIn, Twitter and YouTube.