Team Mobile Travels to Farnborough Air Show
The Business View – September 2018 / News You Can Use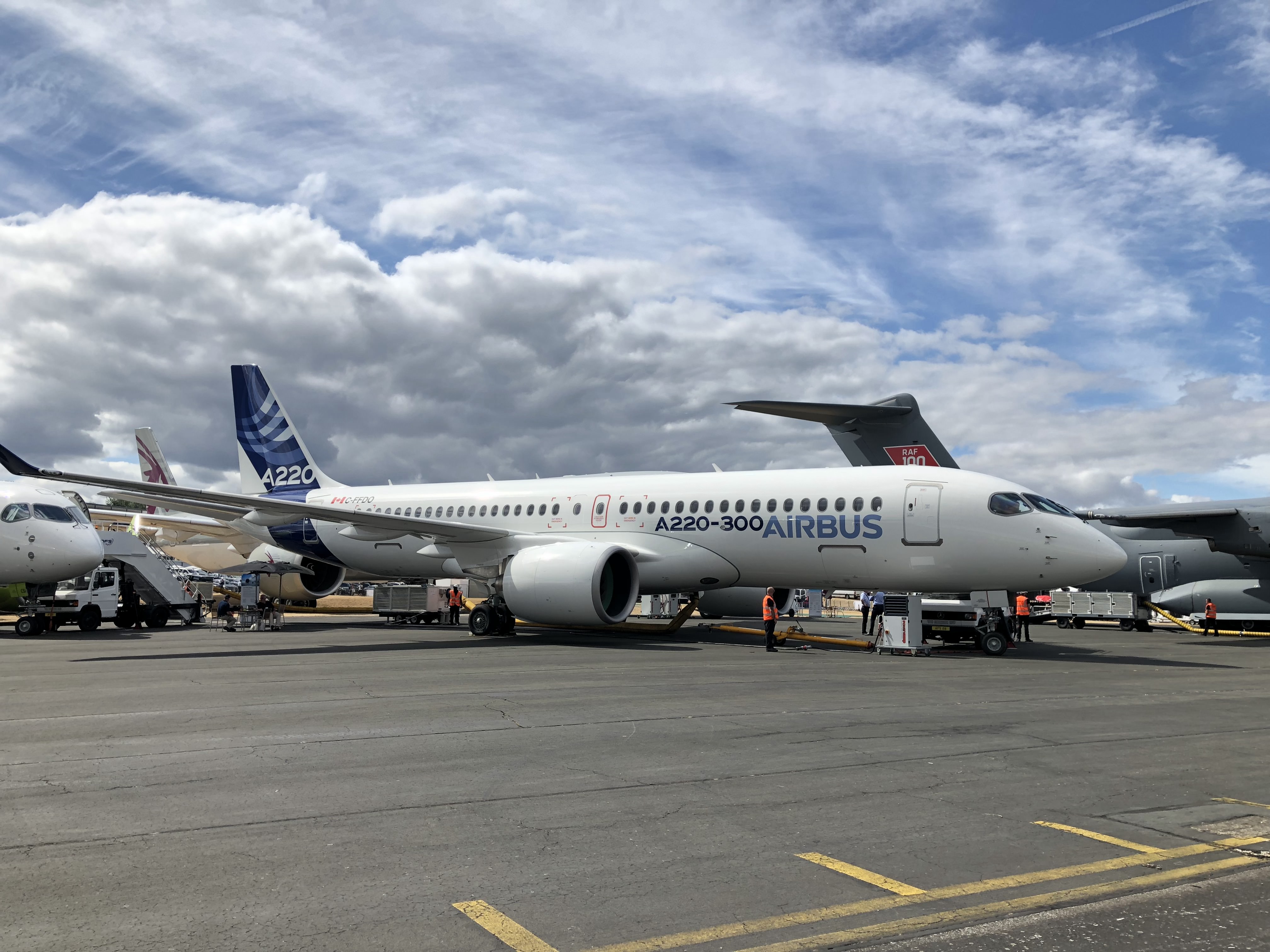 A small delegation representing the City of Mobile, Mobile County, Mobile Area Chamber, Mobile Airport Authority and the University of South Alabama traveled this summer to London to participate in the bi-annual Farnborough Air Show. Over the course of three days, members of Team Mobile participated in more than 15 one-on-one meetings with industries already established in Mobile and their suppliers, as well as with several potential new investors in this market.
Also, a group traveled to Broughton in northern England to tour the Airbus wing manufacturing facility, and hosted more than 150 aerospace executives during a reception attended by Gov. Kay Ivey, Airbus President Tom Enders and Airbus America's President Jeff Knittel.
"There is no place, and I really mean it, that has been so supportive all these years like Alabama, and Mobile in Alabama," said Enders during his remarks to reception attendees. Though he is retiring in 2019 from the company, Enders spoke to attendees on a variety of topics including how Mobile went from a location to build tankers, to the engineering center, to the final assembly line and the company's future investment in Mobile.
In speaking on the Airbus 220, through a partnership with Bombardier, Enders added, "Everyone understands how important Mobile is for a global aerospace company – Airbus. And as you have seen in recent months, we doubled down in Mobile, Alabama."
For more than a decade the Mobile Area Chamber has led a team of economic development partners to attend the bi-annual show. Goals for the show are to set appointments with key industry executives, network with potential aerospace suppliers and host a well-attended reception. David Rodgers, vice president of economic development for the Chamber, said this year's event exceeded expectations, and there is a lot of global interest in Mobile, especially now with the A220 coming on-line next year.
"This year validated that Mobile is in an excellent spot for future aerospace growth," he added.
Click here to read The Business View – September 2018
To read more about the Chamber's Economic Development efforts, click here.
Additional information is on the Mobile Area Chamber of Commerce's website at www.mobilechamber.com, on Facebook at @MobileChamber and Twitter at @MobileChamber.
About the Mobile Chamber
The Mobile Chamber is a private business organization with more than 1,700 members and the economic developer for the City of Mobile and Mobile County. The Mobile Chamber's focus is to provide members with networking, marketing and professional development opportunities, expand jobs in the area, develop the local workforce, advocate legislative priorities and offer resources to help small businesses grow. Additional information is on the Chamber's website, Facebook, Instagram, LinkedIn, Twitter and YouTube.