Emerging Leaders Program Helps Small Businesses Create Jobs
The Business View – June 2018 / On The Cover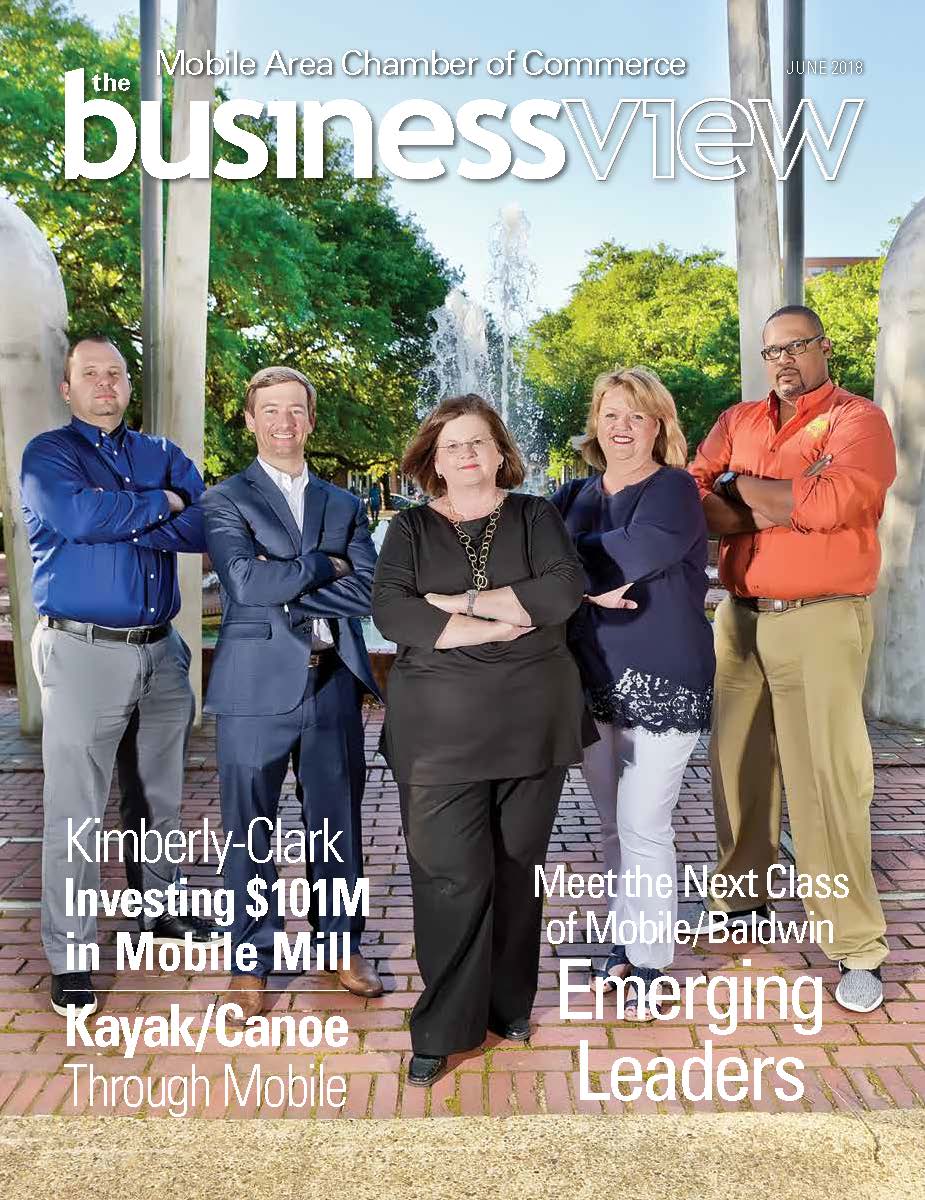 The name of the U.S. Small Business Administration's stage-two entrepreneurial training program, Emerging Leaders, is somewhat misleading. The entrepreneurs chosen for this intense program focused on helping companies create jobs and drive up revenue have, for the most part, already established themselves and are poised for growth.
In April, the Mobile Area Chamber announced the second regional class for the 2018 program, and it includes companies in Mobile and Baldwin counties, as well as Mississippi. It is the second consecutive year Mobile was chosen to host the program, and one of only 58 locations nationwide.
Included in the curriculum are 100-plus hours of professional training and peer-to- peer counseling over seven months. From April through October, participants will attend 13 free entrepreneurial educational sessions addressing four core areas: business and leadership, finances, marketing and sales and resources. They'll then learn how to put it all together.
Nicknamed the Streetwise MBA, the select 20 willing to complete the required work graduate with a three-year strategic growth action plan with benchmarks and performance targets.
After the basic qualifications are met – $400,000 or more in revenue, in business for at least three years and one employee, other than self – Brent McMahan, senior area manager of the U.S. Small Business Administration, and Danette Richards, the Chamber's director of small business development, interview applicants looking for those who have exhausted their own resources, can articulate their need, understand the commitment, enjoy problem solving with others and have a positive outlook.
"As the economic engine, the Chamber recognizes the importance of growing locally based businesses," said Richards. "This is a proven results-driven program generating thousands of jobs in small businesses."
Click here to read The Business View – June 2018
To read more about the Chamber's Small Business Development efforts, click here.
Additional information is on the Mobile Area Chamber of Commerce's website at www.mobilechamber.com, on Facebook at @MobileChamber and Twitter at @MobileChamber.
About the Mobile Chamber
The Mobile Chamber is a private business organization with more than 1,700 members and the economic developer for the City of Mobile and Mobile County. The Mobile Chamber's focus is to provide members with networking, marketing and professional development opportunities, expand jobs in the area, develop the local workforce, advocate legislative priorities and offer resources to help small businesses grow. Additional information is on the Chamber's website, Facebook, Instagram, LinkedIn, Twitter and YouTube.