Money & Marketing – We're Here to Help!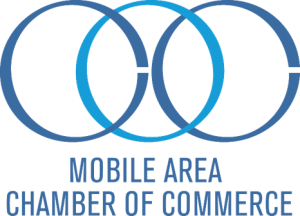 Two days.
Two workshops.
Too good to miss!
The Mobile Area Chamber is giving you what you've asked for – repeatedly.
Experts to identify financing resources and how to turn your marketing efforts into customers.
What: Where's the Monday? Alternative and traditional Funding for Your Business Cycle
When:  Tuesday, April 10, 8:30 to 11:30 a.m
What: Marketing Tackle Box – Using the Right Hook
When: Wednesday, April 11, 8:30 to 11:30 a.m.
Where: Mobile Area Chamber, 451 Government St.
Cost: $10 each workshop
RSVP: Let us know you're coming. Email Brenda Rembert or call 251-431-8607.
Thanks to our sponsors: Bank of the Ozarks, BlueCross BlueShield of Alabama and Tyndall Federal Credit Union
About the Mobile Chamber
The Mobile Chamber is a private business organization with more than 1,700 members and the economic developer for the City of Mobile and Mobile County. The Mobile Chamber's focus is to provide members with networking, marketing and professional development opportunities, expand jobs in the area, develop the local workforce, advocate legislative priorities and offer resources to help small businesses grow. Additional information is on the Chamber's website, Facebook, Instagram, LinkedIn, Twitter and YouTube.