Aker Solutions to Move Engineering and Design Operations to Mobile
The Business View – April 2018 / News You Can Use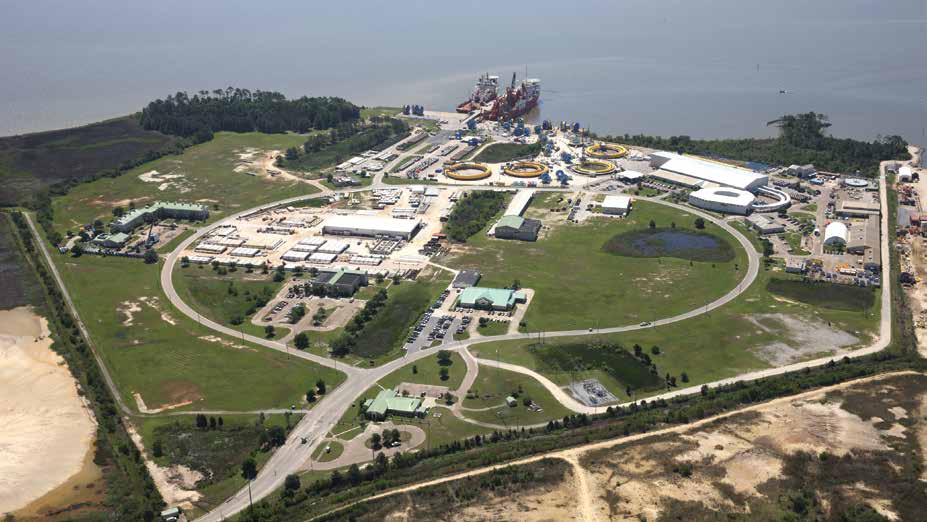 Aker Solutions has plans underway to relocate up to 75 high-paying engineering, human resources and accounting positions from its facility in Houston to Mobile.
Currently, the company's Middle Bay Port facility only includes umbilicals manufacturing. This project will bring all facets on one site, aside from sales, which according to company officials will remain in Houston.
Aker, headquartered in Oslo, Norway, makes umbilicals for the subsea oil and gas industry. Opened in Mobile in 2003, the company has made multiple investments over the last 15 years. This decision to move certain team members helps Aker increase productivity and value and decrease costs, according to Marc Quenville, vice president, products, for Aker Solutions.
"Aker Solutions is increasing our investment in our Mobile manufacturing facility. This allows us to continue strengthening our world-class global manufacturing organization and increase cost efficiency to meet the future demands of our customers globally," said Quenville.
"Aker's Mobile facility has made adjustments in the 15 years they have been here to meet the demands of offshore oil and gas industry," said David Rodgers, senior project manager of economic development for the Mobile Area Chamber. "We see the company's increased investment in Mobile as significant." Rodgers said Aker's capital investment in this expansion is more than $13.3 million and includes machinery and equipment as well as materials for an addition to the facility.
"We're delighted to welcome more of Aker's team to Mobile County. It's exciting to have a high-tech company that provides such a unique service to our energy sector," said Jerry Carl, Mobile County Commission for District 3 where the company is located.
"We thank Aker Solutions for choosing Mobile for this investment, which expands an already strong partnership between the community and this great company. There is no greater show of confidence than when existing businesses like Aker choose to deepen their roots in our city," said City of Mobile Mayor Sandy Stimpson.
Umbilicals link surface and seafloor oil and gas equipment for controls, power or heat. They provide electric and fiberoptic signals, electrical power and hydraulic and chemical injection fluids to the subsea unit.
Aker Solutions has delivered more than 550 umbilicals worldwide, using a wide range of technologies and designs to meet its clients' needs. From facilities in Norway and the United States, Aker has the capacity to engineer and construct umbilicals that meet specific customer requirements. The systems can withstand high pressures and temperatures, ultra-deep waters, harsh environments and long distances.
Click here to read The Business View – April 2018
Additional information is on the Mobile Area Chamber of Commerce's website at www.mobilechamber.com, on Facebook at @MobileChamber and Twitter at @MobileChamber.
About the Mobile Chamber
The Mobile Chamber is a private business organization with more than 1,700 members and the economic developer for the City of Mobile and Mobile County. The Mobile Chamber's focus is to provide members with networking, marketing and professional development opportunities, expand jobs in the area, develop the local workforce, advocate legislative priorities and offer resources to help small businesses grow. Additional information is on the Chamber's website, Facebook, Instagram, LinkedIn, Twitter and YouTube.