Little Custom Homes Expands to Mobile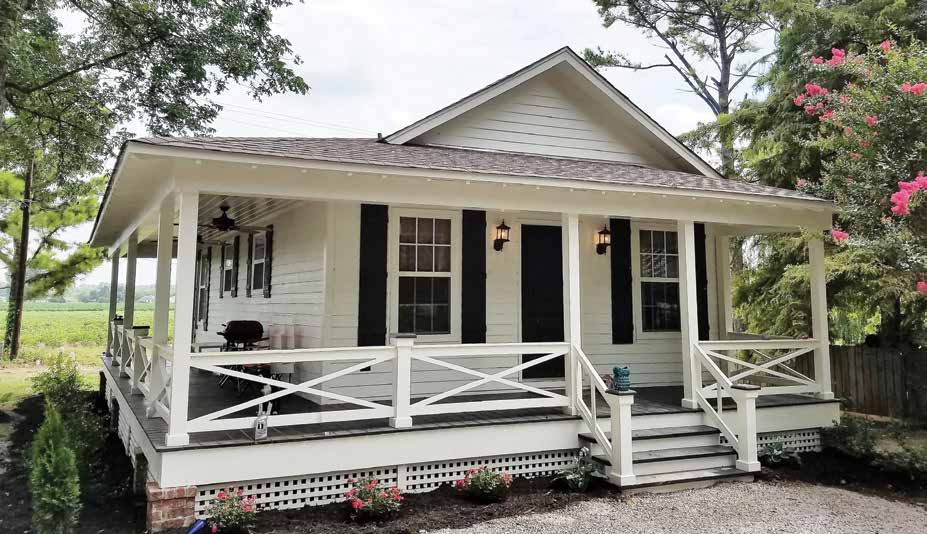 Wilson, Ark.-based Little Custom Homes held its official ribbon-cutting in February, bringing its unique approach to small affordable homes ranging from 512 up to 1,200 square feet to Mobile.
Little Custom Homes differs from its competitors because each house is built inside, transported to its final destination in one piece and set on a permanent foundation, according to owner Bill Joe Denton. The indoor building process eliminates weather delays and in turn reduces labor costs, he said.
The company leased the former Vanity Fair building in Irvington at 12045 Padgett Switch Rd., with plans to hire 100 employees. Currently there are 28 employees.
Little Custom Homes began in 2015 as an effort to revitalize Arkansas communities using traditional building methods as opposed to modern manufacturing methods.
"We believed this business model could be replicated in other communities, and we believe Mobile is rich with opportunity for our company," Denton said.
"The attractiveness of this project was providing opportunities to put affordable homes in areas that need revitalization while maintaining Mobile's rich architectural style," said David Rodgers, the Mobile Area Chamber's senior economic development project manager.
With standard amenities in its one- to three-bedroom floor plans including vaulted ceilings with exposed cedar beams, crown molding and Craftsman-style porches, the company's customers range from low- to moderate-income residents to those looking for a retirement or beach home.
"I knew from the start this was a project we wanted," said Mobile County Commissioner Jerry Carl. "Little Custom Homes will offer quality homes throughout Mobile County for residents of all income levels, something our community needs, and is critical to the economic development process."
About the Mobile Chamber
The Mobile Chamber is a private business organization with more than 1,700 members and the economic developer for the City of Mobile and Mobile County. The Mobile Chamber's focus is to provide members with networking, marketing and professional development opportunities, expand jobs in the area, develop the local workforce, advocate legislative priorities and offer resources to help small businesses grow. Additional information is on the Chamber's website, Facebook, Instagram, LinkedIn, Twitter and YouTube.