The End of the Road for Team Mobile…. at the Air Show
A little slower start to day three of the Paris Air Show as most of the Team Mobile delegation flies back to Mobile on Wednesday. After reading about the volume of rain hitting the port city right now, my fingers are crossed everyone makes it home on schedule.
Last night (Tuesday) nine sponsors from the Mobile Bay region came together to host a well-attended aerospace reception at the famed Musee Jacquemart-Andre. Sponsors for this event were Alabama Power, Baldwin County, Baldwin County Economic Development Alliance, City of Mobile, Mobile Airport Authority, Mobile Area Chamber of Commerce, Mobile County, PowerSouth and University of South Alabama. Aside from it being a little warmer than any of us hoped (it was 93 when the reception began and cooled to a comfortable 86 at the end, and did I mention there was no air conditioning?!?!) – spirits were high and the Chamber's economic development team mentioned several strong leads on projects from guests who attended. Below are just a few photos from the reception. Thank you again to the event sponsors, and especially Gov. Kay Ivey, Mobile Mayor Sandy Stimson, Mobile County Commissioner Connie Hudson and Baldwin County Commissioner Chris Elliott who gave brief remarks.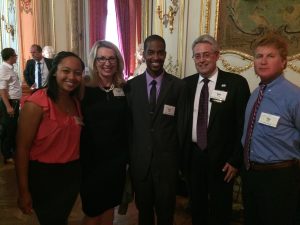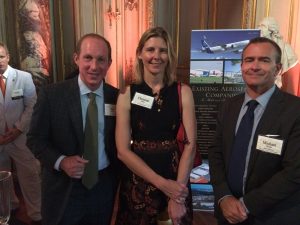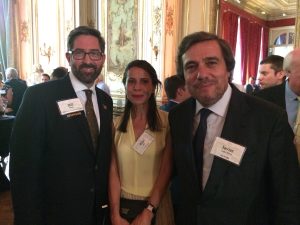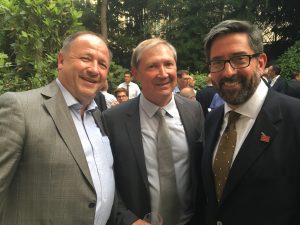 Today's goals for show attendees is to attend a couple appointments, walk the halls, view a few presentations and debrief on follow-up items for next week and beyond. Just because the show is over doesn't mean the work ends. We've got a stack of business cards to vet and follow up on and a couple pages of to-do items just from the last two days.
As I mentioned in Tuesday's blog post, I wanted to shoot some photos of booths at the show. The time, money and preparation going into a company's space at an air show is overwhelming. I wish I'd shot more photos, but if you're interested, go to the show's website – www.siae.fr/en/ and see even more images.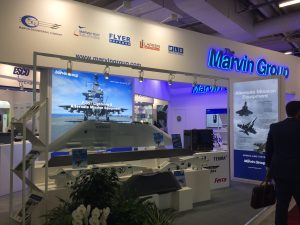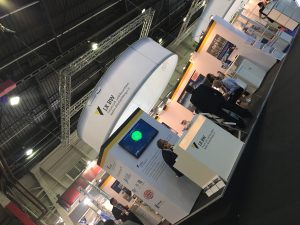 Throughout the rest of the day I'll be posting a few more videos and photos from the last couple days on the Mobile Area Chamber's social media pages. Please make sure to, if you're not already, follow us on Facebook, Twitter and Instagram for all things Paris Air Show.
About the Mobile Chamber
The Mobile Chamber is a private business organization with more than 1,700 members and the economic developer for the City of Mobile and Mobile County. The Mobile Chamber's focus is to provide members with networking, marketing and professional development opportunities, expand jobs in the area, develop the local workforce, advocate legislative priorities and offer resources to help small businesses grow. Additional information is on the Chamber's website, Facebook, Instagram, LinkedIn, Twitter and YouTube.