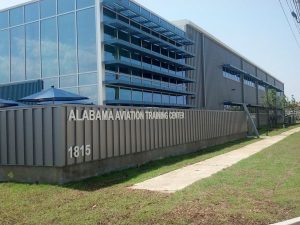 The Mobile region's workforce is one of its greatest assets. Mobile offers an available and skilled workforce for all types of industries. The Mobile Area Chamber of Commerce's Education & Workforce Development Division is dedicated to strengthening the region's workforce through collaboration with a broad coalition of business and education groups to keep training sharply targeted to employer needs and aligned with current and future standards. Collaborative industry clusters partnering with secondary/post-secondary education and other training providers include healthcare, aerospace, maritime, commercial construction, manufacturing and technology.
Mobile offers some of the nation's best workforce training programs. AIDT, Alabama's workforce training organization, has a proven method of recruiting, screening and training for company startups or expanding work forces. AIDT currently operates the Alabama Aviation Training Center at the Mobile Aeroplex at Brookley and the Maritime Training Center near the Mobile River.
Collaboration between the state, education and industry have led to the establishment of additional training centers such as the Alabama Aviation Center, offering students FAA-certified training in A&P and Avionics; and the Alabama Aerospace Innovation and Research Center, providing a platform for innovation and collaboration by bringing together Bishop State Community College students and industry leaders at the Mobile Aeroplex at Brookley. Most recently, Bishop State Community College announced the construction of an Advanced Manufacturing Training Facility to address the workforce needs for middle-skill, high-wage workers in the manufacturing sectors. This new center is set to open in the near future. These ventures illustrate only a few examples of how Mobile aggressively responds to the workforce needs of local industries.