Mobile Chamber Honors Minority-owned Businesses at the 25th Annual Eagle Awards
The Mobile Chamber honored three outstanding minority-owned businesses and their advocates at the 25th Annual Eagle Awards on Friday, October 7 at the Battle House Renaissance Mobile Hotel & Spa.
In the 25-year history of the Eagle Awards, more than 125 exceptional companies have been recognized for their achievements and contributions to our community and local economy.
2022 Eagle Award Winner – Honest Air, LLC
Nicholas Powe started in the heating and cooling industry at the age of 18 and launched Honest Air LLC in 2015.
The company services, sells and installs heating and air conditioning systems. Their service agreements are helping client save oney with routine maintenance of their HVAC systems. They also offer affordable financing for clients experiencing hardships, bringing their clients convenience and peace of mind.
Honest Air has a major community presence by hosting back-to-school and holiday giveaways for local youth.
2022 Eagle Award Winner – SoldByEllisG
Ellis Foster started SoldByEllisG in 2018, selling residential real estate and now he's working to create affordable housing options by utilizing grants and funding options to breathe new life into blighted properties.
Foster is breaking the belief that home ownership is not possible by educating first-time homebuyers through the City of Mobile's Down Payment Assistance Class.
He currently serves on the Industrial Development Board and has been very engaged with the Mobile Chamber's Growth Alliance Task Force. Foster actively serves as a mentor for the Big Brother Big Sister program, and previously sat on the boards for the Dearborn YMCA and United Way Emerging Leaders.
Eagle Award Hall of Fame Winner – Leaf & Petal Florist, LLC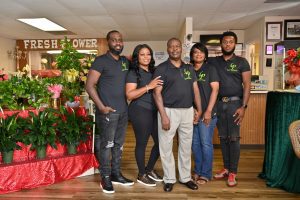 Leaf and Petal Florist, LLC has been a mainstay in the Mobile area for 26 years.
Robert Bryant had always dreamed of owning his own business, and now this family-owned florist continues to bloom for the next generation.
Bryant stays active in the community by supporting local schools, civic organizations, the American Cancer Society and the National Kidney Foundation.
The Eagle Award Hall of Fame is a prestigious honor for companies that have won the Eagle Award for a third time.
Leaf & Petal Florist is the fourth company to be inducted.
Rev. Wesley A. James Minority Business Advocate – Alabama Media Group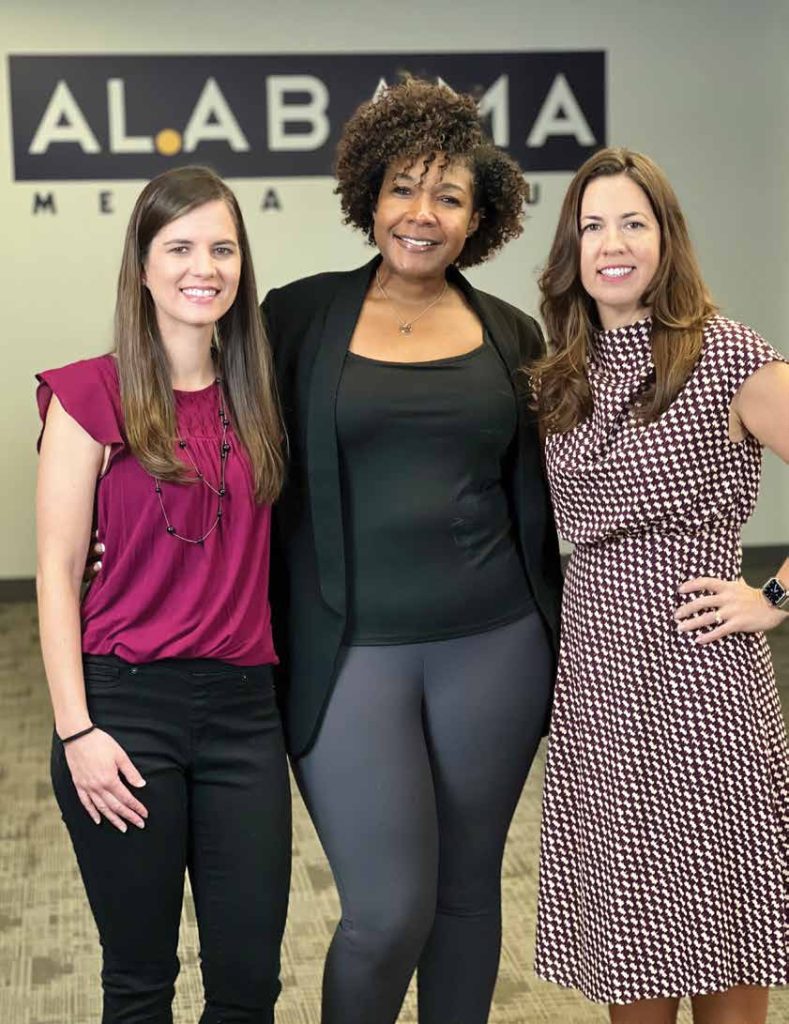 The Rev. Wesley A. James Minority Business Advocate is awarded to a business or organization for its advocacy, commitment and support for minority business development.
Alabama Media Group uplifts the minority-community through marketing education, mentorships and seminars across the state.
The company has demonstrated a commitment to minority business development by donating $40,000 worth of advertising to launch the Mobile Chamber's new Quick Connect Supplier Diversity Directory.
The 25th Annual Eagle Awards are possible thanks to presenting sponsor, the Mobile Area Water and Sewer System; gold sponsors, Alabama Power Co., Ball HealthCare Services Inc., State Farm Makeda Nichols, Regions Bank, and Trustmark; silver sponsors, AT&T, Infirmary Health, Mobile Airport Authority, Strategic Wealth Specialists, Tyndall Federal Credit Union, and Williams; bronze sponsors, ASM Recycling, Bama Pest Control, Blue Fish, Commonwealth National Bank, Keesler Federal Credit Union, Meador Warehousing & Distribution, Inc., Spire, and The First, A National Banking Association; and media sponsors, Cumulus, WALA Fox 10, and Nspire U!
See all our photos from the 2022 Eagle Awards on our flicker account at https://flic.kr/s/aHBqjAabdF 
About the Mobile Chamber
The Mobile Chamber is a private business organization with more than 1,700 members and the economic developer for the City of Mobile and Mobile County. The Mobile Chamber's focus is to provide members with networking, marketing and professional development opportunities, expand jobs in the area, develop the local workforce, advocate legislative priorities and offer resources to help small businesses grow. Additional information is on the Chamber's website, Facebook, Instagram, LinkedIn, Twitter and YouTube.