A Commitment to Diversity, Equity and Inclusion
The Business View – August 2020 / Publisher's Note
Bill Sisson, President & CEO, Mobile Area Chamber of Commerce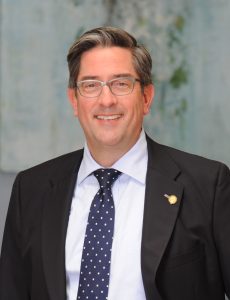 What is Diversity, Equity and Inclusion (DEI)? Why is it important, and why does our chamber work to have it permeate everything our organization does?
Sheree Anne Kelly, president and CEO of the Association of Chamber of Commerce Executives, explains the nuances best by providing distinctions among diversity, equity and inclusion. "Diversity means that everyone gets invited to the party. Equity means that everyone can contribute to the playlist. Inclusion means that everyone can dance."
It's important to always be working toward more than just diversity in our organizations, because it alone means nothing if they cannot participate. We have to work toward empowering the whole team.
For years, the Mobile Area Chamber has been developing a variety of networks, which represent and speak to diverse areas of our membership, including the Growth Alliance Task Force, Minority Business Accelerator, Eagle Awards, CEO Conversations on DEI, and entrepreneurial work in partnership with Innovation Portal.
We are looking for community leaders and volunteers to join us in developing our DEI events and programming. We've already accomplished a lot, but there is a tremendous amount of work still to do.
If you're interested in serving on any of our DEI committees, councils and task forces, I want to hear from you. Let's all make sure that Mobile's business community is empowered to build the strongest economy possible for everyone.
Click here to read the Business View – August 2020
To read the Chamber's complete statement on Diversity, Equity & Inclusion, click here.
Additional information is on the Mobile Area Chamber of Commerce's website at mobilechamber.com, on Facebook at @MobileChamber and Twitter at @MobileChamber.
About the Mobile Chamber
The Mobile Chamber is a private business organization with more than 1,700 members and the economic developer for the City of Mobile and Mobile County. The Mobile Chamber's focus is to provide members with networking, marketing and professional development opportunities, expand jobs in the area, develop the local workforce, advocate legislative priorities and offer resources to help small businesses grow. Additional information is on the Chamber's website, Facebook, Instagram, LinkedIn, Twitter and YouTube.